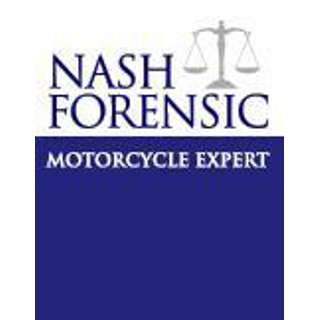 William Nash
NASH FORENSIC
Office: 855-808-1500
Fax: 866-443-9227
Introduction
Motorcycle expertise concerning forensic analysis of motorcycles and other vehicles, their systems and sub-systems, dynamics, vehicular reconstruction of incident vehicle platforms. Expertise concerning operation of motorcycles, crash avoidance theory, proper and improper riding technique.

Extensive experience within the motorcycle industry and recognized for the ability to assist our clients with their most critical litigation issues and needs. Experienced with enterprise-threatening litigation in the context of products liability litigation with regard to design, manufacture, and market.

Experienced with plaintiff and defendant litigation re motorcycles, dangerous and defective products, motorcycles components, parts, workmanship and failure to warn as well as motorcycle incidents and crashes. Expertise regarding standard of care of motorcycle repair, modification, and service regarding mechanics, service technicians, and motorcycle retail shops. Experienced with industry standards.

Experienced with custom-built motorcycles, production custom motorcycles and mass produced motorcycles.

Motorcycle expert with over three decades of experience with street, custom, racing, factory, OEM, experimental, and dirt motorcycles. Motorcycle shop owner. Experienced in design, functionality, mechanical, theory, dynamics, and build, not all-inclusive. All systems appurtenant to motorcycles.

Motorcycle shop owner, published motorcycle builder, mechanic and Juris Doctorate degree holder.
---
Areas of Expertise
Accident Investigation
Accident Reconstruction
All Terrain Vehicles (ATV)
Automotive
Driver Behavior
Helmets
Motorcycles
Products Liability
Safety
Snowmobiles
UTV (Utility Vehicles, Side by Sides)
---