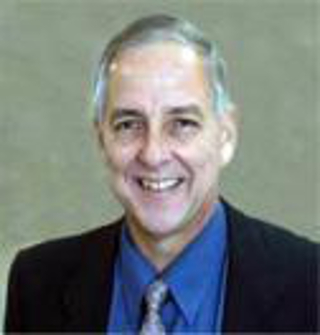 Dr. William Henry, Ph.D, Registered Architect
RGA Design Forensics LLC
600 S. Magnolia Ave., Suite 375
Tampa , FL 33606
Mobile: 813-334-8370
Office: 813-226-2220
Introduction
RGA Design Forensics: Providing customized expert witness solutions through experience and cutting edge technology

Dr. Henry is a practicing architect designer who serves regularly as an expert witness. His company, RGA Design Forensics, specializes in using the latest in 3D modeling software and drone technology to investigate and reconstruct accident scenes. With the information collected using this technology Dr. Henry then applies expertise gained through 40 years of experience to form a position on the matter.

Dr. Henry typically utilizes three analytical components in his case development: a detailed timeline, an analysis of the applicable codes, and the application of the facts to the law. His reports and testimony are presented in a simple, clear manner that is easily understood. Always included as needed are detailed as-built site drawings, animation, specialized photography, 3D models, and computer generated presentations. As applicable, each case includes on-site investigation and coordination with experts in related fields. This approach has a demonstrable impact on the outcome of the matter, whether in settlement, mediation or arbitration, or at trial.

Dr. Henry is regularly retained as an expert in personal injury matters related to slip and fall accidents, American Disabilities Act (ADA) violations, wrongful death, and injuries stemming from non-code compliant facilities, contractor/architect/owner disputes, and land-use regulatory relief.
---
Areas of Expertise
Accident Investigation
Accident Reconstruction
Americans with Disabilities Act (ADA)
Architect Liability
Architecture
Building Codes
Construction
Construction Damages
Disabled Access
Industrial Hygiene & Mold
Roofing
Waterproofing
---
Expert Background
Q:

Please list your professional accreditations, degrees, licenses, and certificates granted:

A:

University of Florida.
• Bachelor of Architecture (1970)
• Masters of Arts in Architecture (1971)

University of Pennsylvania
• Master's Degree in Architecture (1979)
• Master of City Planning (1984)
• PhD in Architecture (1986)

Registered Architect, State of Florida, Reg.#AR0007521
National Council of Registration Boards (NCARB) certified Education


Q:

Please list your affiliations or memberships in any professional and/or industry organizations:

A:

AWARDS:

Hillsborough County/City of Tampa Planning Commission Awards
- Best Multi-family Housing Project, Gardens of South Bay (2008)
- Best Multi-family Housing Project, CentroPlace (2006)
- Design of Sabal Atrium/Sabal Retail Center (1990)
- Outstanding dedication and commitment to quality comprehensive planning in Hillsborough County and for leadership as Chairman of the Planning Commission (1985 - 1989)

Hillsborough County Board of County Commissioners
- Industrial Development Authority – Recognition of outstanding contributions and service to the people of Hillsborough County (Jan 1991 – Dec 2002)

The James T. Hargrett, Jr. Community Development Award for Innovation (July 18, 2003)

National Association of Industrial and Office Parks
- Outstanding Special Use Building, Comcenter (2005)
- Outstanding Rehab Project, CentroPlace 2005
- Outstanding Office Showroom Service Center Building, Portal Crossing West at Lakewood Ranch (2004)
- Best Architect (1989 & 1990)
- President's Plaza and Rubin ICOT – Best Office Parks (1983)

Holiday Inn Corporation
- Award for Best Hotel Design Internationally – Sabal Park Crowne Plaza (1988)

Dr. Henry is Architect Practitioner of multiple building types across the State of Florida in the past 30 years and is listed as the architect of record of multiple building types, including but not limited to, office industrial, hospitality, retail facilities, medical offices, as well as multi-family housing projects. He is the architect of record on over 250 major building commissions.


POSITIONS HELD:

- Member International Council of Shopping Centers 'ICSC'
- Member of the National Council of Architectural Accreditation Boards 'NCARB'
- Former Member of Hillsborough County Housing Finance Authority 'HFA' (2008-2010)
- Former Member American Institute of Architecture (1982-2010)
- Former Member and Chairman of Hillsborough County Industrial Development Authority 'IDA' (1990 2002)
- Former Trustee at Academy of the Holy Names High School, Tampa, Florida (1994-2000)
- Former Member and Chairman Hillsborough County/City of Tampa Planning Commission (1982-1990)
- Former Member of the National Association of Industrial and Office Properties 'NAIOP'

Q:

Please list any teaching or speaking experience you have had, including subject matter:

A:

E. William Henry has published numerous articles on the subject matter and has published his PhD. which focuses on the interplay between architecture and business administration.

Bay Area Apartment Association Developer's Forum 2012- Latest Design Trends in Tampa Bay Multifamily

International Council of Shopping Centers 2012 – Seminar on new Americans with Disabilities Act Design Guidelines

Charter School Conference, Orlando, Florida 2011 – Cost Effective Construction Techniques in Charter School Construction

Format Interview with Media Concerning Wrongful Death 2009 – Code Compliance in Health Care Psychiatric Facilities 'Preventing Suicides in Psychiatric Ward'

'Lunch and Learn' presentation to the following law firms and property management companies concerning changed ADA guidelines:
- Hill Ward & Henderson (March 2012)
- Colliers International (April 2012)

LIST OF RECENT PUBLISHED PROFESSIONAL ARTICLES:
Aging Population Spurs Demand for Barrier Free Home- December 2012
How Do You Know What the Real Estate is Really Worth? - September 2012
New From the International Council of Shopping Centers –July 2012
A New Baseball Stadium for the Rays? – May 2012
Power of Bureaucracy Increase- April 2012
American Disabilities Act Regulations – March 15, 2012
A Professional Customized Approach to Roofing – March 2012
Beyond Competitive Athletics: How to stay fit when business pressures mount – Feb 2012
How and When to Engage a Contractor – Dec. 2011
Revised American Disabilities Act Regulations: Effecting Public Outdoor Recreational Areas – Nov. 2011
Narrowing the Role of Architects Contributed to the Demise of the Profession – Oct. 2011
Infection Rates Lead to Demand for Senior Care Residential Communities Near Hospitals – Sept. 2011
Backfilling Large Empty Retail Boxes With Out of the Box Uses – July 2011
Multi-Family Housing – Making a Roaring Comeback – May 2011

PUBLISHED BOOKS:
John Portman, Architect Entrepreneur
The Opportunities, Advantages and Disadvantages of his Design – Development Process
Published by University Press in 1986

Return of the Master Builder –
Series of 4 treatises:
• The Demise of the Architectural Profession
• Rediscovering the Master Builder
• Portman: The Master Builder Returns
• Restoring the Master Builder in the 21st Century, Published by Amazon Digital Services, Inc. 2012



Q:

Have any of your accreditations ever been investigated, suspended or removed? (if yes, explain)

A:

NO

Q:

On how many occasions have you been retained as an expert?

A:

Dr. E. William Henry has been retained by over 40 Community Development Districts to update their ADA accessibility plans in the last year. He has been retained by counsel to testify as an expert as to ADA compliance over 20 times. He has also been retained by legal counsel as an expert witness on over 30 slip and fall incidents in the last (10) years. He has given expert testimony in several depositions and court. He has testified three times concerning wrongful death in hospitals as well as over 20 times involving litigation stemming from non-code compliant facilities. He has appeared numerous times before governing bodies to gain regulatory relief from land use and/or zoning code constraints. Most recently he has been retained by a utility company concerning an alleged OSHA violation resulting in a serious injury to a construction worker.

Q:

For what area(s) of expertise have you been retained as an expert?

A:

- PREMISES ACCIDENT SCENE INVESTIGATIONS
- Cruise Ship Injuries
- Americans with Disabilities Act ADA
- Trip & Fall
- Construction Expert Witnesses
- Construction
- Construction Safety
- Disabled Access
- Architect Liability
- Architecture
- Building Codes
- Construction Damages
- OSHA
- Pools
- Ramp & Stairs
- Roofing
- Waterproofing

RGA and Dr. Henry provide expert testimony for cases involving building design and construction litigation. Dr. Henry has been retained as a leading expert in code violations, contract document breaches, noncompliance with construction industry standards, and complaints relating to violations of the Americans with Disabilities Act and the Fair Housing Act.

Design and technical capabilities are derived from over 30 years of diverse experience in working with both private and institutional clients. This experience also includes Dr. Henry's preparation of various master plans and single building projects as well as multi-building tracts. Examples of this type of work include the Rubin ICOT in Clearwater, Florida, the New England Institute of Technology campus in West Palm Beach, Florida, and the Academy of the Holy Names in Tampa, Florida.

Areas of Expertise:
• Land Use Control Law
• Americans with Disabilities Act
• Construction Law
• Environmental Hazards

Rezoning/Plan Use Amendments
• Representations before public body
• Representation at community meetings
• Grant preparation

Legal Expert Witness
• Building Code Research
• Contract research
• Industry standard definition
• Latent Defect Discovery
• Structural deficiency identification
• Warranty Compliance
• Expert Testimony, depositions and court appearances

Construction Phase Services
• Owner's representation
• As-Built Drawings and Demolition Plans Preparation
• Contractor Procurement
• Cost Containment Strategy
• Schedule Recovery Strategy
• Exterior Insulating Finishing System (EIFS) Failure
• Quality Assurance
• Water Penetration Survey
• Mediation between Owner and Contractor
• Construction Management
• Construction Administration
• Criteria Architect / Design Build

Environmental Services
• Lead based Paint Abatement
• Asbestos Mitigation
• Sick Building Syndrome Identification
• Energy Management Studies
• Security System Survey

Fire Protection Design
• Fire Sprinkler System Design
• Annunciator panel and strobe light system design
• Emergency access design
• Design of fire stairs, emergency exit routes, areas of refuge

American Disabilities Act (ADA) and Fair Housing Act
• Accessible route identity
• Code Compliance survey
• Slip and fall case expert testimony
• Court Exhibit preparation
• Graphic representation
• Design of Ramps and Rails
• Accessible Kitchen and Bathroom design
• Negotiations with United States Justice Department


Q:

In what percentage of your cases were you retained by the plaintiff?

A:

50%

Q:

In what percentage of your cases were you retained by the defendant?

A:

50%

Q:

On how many occasions have you had your deposition taken?

A:

40 times.

Q:

On how many occasions have you been qualified by a court to give expert testimony?

A:

5 times.

Q:

On how many occasions have you testified as an expert in court or before an arbitrator?

A:

One occasion in court involving a slip and fall incident.
One time before an arbitrator concerning design and construction deficiencies.

Q:

For how many years have you worked with the legal industry as an expert?

A:

15 years.

Q:

What services do you offer? (E.g.: consulting, testing, reports, site inspections etc.)

A:

PREMISES ACCIDENT SCENE INVESTIGATION, Cruise ship injuries, Consulting to provide-ADA assessments,ADA compliance certifications, retail store and shopping center ADA compliance assessments, and redesign of public spaces to cure deficiencies. Expert Testimony regarding building code compliance, adherence to design and construction industry standards, injury or wrongful death emanating from building code violations, construction document breach, below industry standard design and sub-standard construction execution, land use and zoning regulatory relief, water penetration, and identification of the contributing factors to the introduction of toxic mold.

Q:

What is your hourly rate to consult with an attorney?

A:

$300 per hour for ADA assessment matters
$300 per hour for slip and fall injury and wrongful death cases
$300 per hour for design and construction disputes and litigation
$300 per hour for testimony before a regulatory board pertaining to zoning issues

Q:

What is your hourly rate to review documents?

A:

$300 per hour

Q:

What is your hourly rate to provide deposition testimony?

A:

$400 per hour

Q:

What is your hourly rate to provide testimony at trial?

A:

$400 per hour

Q:

Please list any fees other than those stated above (E.g.: travel expenses, copy fees, etc.)

A:

• Travel Expenses, long distance charges, fax charges and email charges
• Document reproduction, copying, plotting and blue printing
• Photographic expense
• Delivery and courier expense
• Fees charged by governmental agencies
• Approved overtime work rates
• Charges for additional insurance requested by client

---
---
References
Della Cline-Gentile
P.O. Box 658
Williamson, WV 25661
Bus: (304) 235-2220
Bus Fax: (304) 235-2220
E-mail: clinelaw@yahoo.com
Senator Chafin
The H. Truman Chafin Law Firm
2 West 2nd Avenue , #2
Williamson, West Virginia 25661
Htrumancha@aol.com

Smith, Lee
4725 North Lois Avenue, Tampa, FL 33614
Bus: (813) 254-1800
Bus Fax: (813) 254-1844
E-mail: lsmith@ttglaw.com

Stewart, Jason S.
One East Broward Blvd, Suite 1600
Fort Lauderdale, Florida 33301
Bus: (954) 713-2417
Bus Fax: (954) 768-0514
E-mail: jst@kubickidraper.com

Hoffer, S. Thomas Peavey
596 N, Ferdon Blvd. Crestview FL 32536
Bus: (850) 682-6211
E-mail: thoffer@destinlaw.com

Cloud, Mia Mancinelli
801West Bay Drive, Suite 103
Largo FL 33770
Bus: (727) 408-5100
Bus Fax: (727) 408-5101
E-mail: mia@cloudlawfirm.com

Hurt, Charlie A.
195 Riverbend Dr
Charlottesville Va
22911
Bus: (434) 979-8181
Mobile: (434) 906-2193
Bus Fax: (434) 220-3302
E-mail: CAHBuild@ntelos.net

Harrington, William J.
237 East Front Street
Bloomington, IL 61701
Bus: (309) 829-5700
Bus Fax: (309) 829-8499
E-mail: billh@kanoski.com

Shoemaker, Gregory M.
25 W. Cedar Street, Suite 450
Pensacola, FL 32502
Bus: (850) 429-0755
Bus Fax: (850) 429-0871
E-mail: gshoemaker@wpslawyers.com
E-mail 2: ssmith@wpslawyers.com

Towne, Dottie
238 E. Davis Blvd. Suite 209
Tampa FL 33606
Bus: (813) 254-1960
Mobile: (813) 892-1745
Bus Fax: (813) 374-2448
E-mail: dtowne@tampabay.rr.com
Daniel P. Mitchell, Esq.
Barr Murman & Tonnelli PA
201 East Kennedy Blvd., Suite 1700
PO Box 172669-33602
Tampa FL 33602
813 223 3951
Pamela S. Trunick,FRP
ptrunick@barrmurman.com
813-574-3404 direct dial15-12W

Compton, Laura H.
601 Bayshore Blvd. Suite 800
Tampa, Florida 33606-2760
Bus: (813) 425-9995
Bus Fax: (813) 275-0304
E-mail: lcompton@garrisonyount.com

Russo, Christopher D. P.O. Box 266
Bartow, Florida 33831-0266
Bus: (863) 733-9090
Bus Fax: (863) 534-1001
E-mail: fernanda@moodylaw.com


Wenger, Sylvia
2255 Glades Road
Suite 218 A
Boca Raton, FL 33431
Bus: (561) 997-9995
Mobile: (561) 906-6264
Bus Fax: (561) 997-5280
E-mail: slw@weissandhandlerpa.com

Powell, Matthew D.
304 Plant Ave
Tampa FL 33606
Bus: (813) 222-2222
Bus Fax: (813) 254-2226
E-mail: matt@mattlaw.com

Bolin, Andrew S.
201 N. Franklin Street, Suite 2900
Tampa, FL 33602
Bus Fax: (813) 226-3001
Brochhausen, Stacey A.
201 N. Franklin Street, Suite 2900
Tampa, FL 33602
Bus: : 813-445-4526
Bus Fax: (813) 226-3001
E-mail: sab@law-fla.com

O'Neil, Jonathan
4725 N Lois Ave
Tampa FL 33614
Bus: (813) 254-1800
Bus Fax: (813) 254-1844
E-mail: JO'Neil@ttglaw.com

James O. McDonald
McDonald Law Office, P.C.
648 Walnut Street
Terre Haute, Indiana 47807
Phone (812) 238-2456
Fax (812) 238-2458
Jameso@mcdonaldlawoffice.com
Jerry Threlkeld – 260-319-0606

Arena, Anthony S.
1005 N Marion St
Tampa, FL 33602
Bus: (813) 223-4541
Mobile: (813) 810-4541
Bus Fax: (813) 314-9626
E-mail: anthonyarena@msn.com

Morgan Gaynor | Roman & Gaynor
2360 Congress Avenue, Clearwater, FL
33763
Tel: (727) 787-2500 | Fax: (727) 669-0992
Morgan@RomanGaynor.com www.RomanGaynor.com

Richard A. Bokor, Esquire
Richard A. Bokor P.A.
230 E. Davis Blvd. Tampa, FL 33606 (813)251-1000 (813)254-6327 (FAX)
Richard@bokorlaw.com

Dan Moody
Nicole K. Lehmann
Paralegal to Daniel D. Moody, J.D., B.C.S. Moody Law, P.A.
P.O. Box 266
Bartow, FL 33830 (863) 733-9090 nicole@moodylaw.com

Martin B. Schwartz
8451 W. Linebaugh Ave
Tampa, Fl. 33625 (813) 269-7421 martin@martinschwartzlaw.com

Martin B. Schwartz
8451 W. Linebaugh Ave
Tampa, Fl. 33625 (813) 269-7421 martin@martinschwartzlaw.com

Neilsen, Eric W.
100 2nd Avenue N., Suite 240
St. Petersburg, FL 33701-3338
Bus: (727) 822-8696
Bus Fax: (727) 471-0616
E-mail: eneilsen@bknmurray.com

Neilsen, Eric W.
100 2nd Avenue N., Suite 240
St. Petersburg, FL 33701-3338
Bus: (727) 822-8696
Bus Fax: (727) 471-0616
E-mail: eneilsen@bknmurray.com

Clifford K. Wells cliffwells@flinjuryattorney.com Phone: 727-821-3195
Phone: 813-438-4003
111 Second Ave. N.E., Suite 505
St. Petersburg, Florida 33701

J. Richard McClure
The McClure Company, Inc.
735 Arlington Avenue North, Suite 205-3
St. Petersburg, FL 33701
727-821-0170
727-823-1922 (fax)
dm@mcclurecompany.net

Henry P. Romeu
Anderson Glenn LLP
4400 Marsh Landing Blvd
Suite 4
Ponte Vedra Beach FL 32082
904-273-4734
Fax 904-273-4712 hromeu@asglaw.com

Timothy P. Shusta
Phelps Dunbar LLP
100 South Ashley Drive, Suite 1900
Tampa, FL 33602
Direct: 813-472-7582
Mobile: 813-230-8441
Fax: 813-472-7570
Email: tim.shusta@phelps.com

Christian Andrew Paw, Esq.
Quintairos, Prieto, Wood & Boyer, P.A.
4905 West Laurel Street, Suite 200
Tampa, Florida 33607
813/286-8818 (telephone)
813/286-9998 (facsimile)
cpaw@qpwblaw.com

Christian Andrew Paw, Esq.
Quintairos, Prieto, Wood & Boyer, P.A.
4905 West Laurel Street, Suite 200
Tampa, Florida 33607
813/286-8818 (telephone)
813/286-9998 (facsimile)
cpaw@qpwblaw.com

Bryan A Coleman
Maynard Cooper & Gale
1901 Sixth Avenue North
Regions Harbert Plaza Suite 2400
Birmingham, AL 35203
205-254-1192 bcoleman@maynardcooper.com

Joel R. Mohorter
Stoler Russell Keener Verona P.A. One Tampa City Center
Suite 3050
201 N. Franklin Street
Tampa, Florida 33602
Main: 813-609-3200
FAX: 813-443-0890
Elizabeth Calleja
Swanns Cove Apartments
Windover Group LLC
1108 Bartow RD Lakeland, FL 33801 (813) 770-9869
s.manhattan@yahoo.com

Carolina Sznajderman Sheir, Esq.
14 NE 1st Avenue, Suite 703
Miami, Florida 33132
Telephone: (786) 369-8879
Facsimile: (305) 405-7104
Carolina@grcondolaw.com www.grcondolaw.com


Christian Andrew Paw, Esq.
Quintairos, Prieto, Wood & Boyer, P.A.
4905 West Laurel Street, Suite 200
Tampa, Florida 33607
813/286-8818 (telephone)
813/286-9998 (facsimile)
cpaw@qpwblaw.com

Daniel L. Margrey
Wadsworth Huott LLP
One Flagler Building14 N.E. 1st Avenue,
10th Floor Miami, FL 33132 www.wadsworth-law.com Phones: (305) 777-1000

Daniel L. Margrey
Wadsworth Huott LLP
One Flagler Building14 N.E. 1st Avenue,
10th Floor Miami, FL 33132 www.wadsworth-law.com Phones: (305) 777-1000



Arlene Kline Attorney at Law Akerman LLC
777 South Flagler Drive Suite 1100 West Tower West Palm Beach, FL 33401
Tel: 561.653.5000
Fax: 561.659.6313 arlene.kline@akerman.com

Arlene Kline Attorney at Law Akerman LLC
777 South Flagler Drive Suite 1100 West Tower West Palm Beach, FL 33401
Tel: 561.653.5000
Fax: 561.659.6313 arlene.kline@akerman.com

JADE M. GUMMER, ESQ. Partner-Orlando Office
QUINTAIROS, PRIETO, WOOD & BOYER, P.A.
255 South Orange Avenue Ste. 900
Orlando, Florida 32801
Telephone (407) 872-6011
Facsimile (407) 872-6012 jgummer@qpwblaw.com

Jane Levin Senior Director Retail Brokerage
Direct: +1 813 204 5351
Mobile: +1 813 997 6004 jane.levin@cushwake.com
201 N. Franklin St., Suite 3300
Tampa, FL 33602 | USA
www.cushmanwakefield.com

Cecelia Williams | Attorney at Law
Wicker Smith O'Hara McCoy & Ford P.A.
100 North Tampa Street, Suite 1800
Tampa, FL 33602
Tel: 813-222-3939 | Fax: 813-222-3938 http://www.wickersmith.com

Dane Heptner, Attorney
1875 N. Belcher Rd., Suite 201
Clearwater, FL 33765
Direct Line: 727-724-7822
Facsimile: 727-797-3667
Website: www.usalaw.com dane@usalaw.com Teresa@usalaw.com

Tina Blomquist
Matthew D. Powell
304 S. Plant Avenue
Tampa, Florida 33606
813-222-2222
813-222-2226
Matthew D. Powell (matt@mattlaw.com

Matt Fleck
850.227.5922 mattfleck66@gmail.com
on-site manager Sandy Acevedo -
813.898.8181
client: "Weekley Homes, LLC"
6567 Gunn Hwy Tampa, FL 33625 attn: Shad Tome

Jamie B. Dokovna
Becker & Poliakoff
Bank of America Centre
625 N. Flagler Drive, 7th Floor
West Palm Beach, FL 33401
Tel: 561.655.5444 | Fax: 561.832.8987 | JDokovna@bplegal.com http://www.bplegal.com/
Beth Michenfelder, Legal Assistant

Arlene K. Kline
Akerman LLC
777 South Flagler Drive Suite 1100 West Tower West Palm Beach, FL 33401
Tel: 561.653.5000
Fax: 561.659.6313 arlene.kline@akerman.com

Stephen W. Guy, Esq. Stephen.Guy@csklegal.com Tel: 813-864-9321
Fax: 813-286-2900
4301 West Boy Scout Boulevard, Suite 400
Tampa, Florida 33607

Saray Noda
Associate
Frost Van den Boom, P.A.
395 South Central Avenue Bartow, Florida 33830 snoda@fvdblaw.com
Phone Number: (863) 533-0314
Facsimile: (863) 533-8985
Website: http://www.fvslaw.com/


Anthony T. Martino, Esq
Clark ♦ Martino, P.A.
3407 W. Kennedy Blvd., Tampa, FL 33609
Phone: (813) 879-0700 | Fax: (813) 879-
5498

Munch & Munch Attorneys at Law Jacob J. Munch Casey Munch Saylor
600 So Magnolia Ave., Suite 325
Tampa FL 33606
Jake@munchandmunch.com casey@munchandmunch.com
813-254-1557
Fax 813-254-5172

Thomas P. Schmitt. Esq. All Injuries Law Firm
2340 Tamiami Trail
Port Charlotte FL 33952 tom.schmitt@allinjurieslawfirm.com
941.625.4878

Michael J. Boyle
Leavengood, Dauval, Boyle & Meyer, P.A. Northeast Professional Center
3900 First Street North, Suite #100
St. Petersburg, FL 33703
Tel: (727) 327-3328 x 304
Fax: (727) 327-3305 mboyle@leavenlaw.com

John Fagan Esq.
First Coast Accident Lawyers
Daphne Nail
Case Manager
Accident Lawyers, P.A.
1063 Park Avenue
Orange Park, FL 32073
Phone (904) 215-5555
Fax (904) 278-1600 daphne@johnfagan.com


DREW SORRELL
Lowndes, Drosdick, Doster, Kantor & Reed, P.A.
215 North Eola Drive Orlando, Florida 32801 drew.sorrell@lowndes-law.com
407-418-6281 Direct
407-843-4444 Fax

Christopher Fitzgerald
Morris Bart, LTD
1712 15th Street Suite 300
Gulfport, MS 39501
CFitzgerald@MorrisBart.com
Phone: 228-276-0306
Fax: 228-284-1936

Lindsay A. Wickham, Esq. Litchfield Cavo LLP
5201 West Kennedy Blvd. Tampa FL 33609
813-289-0690
Lance C. McCardle Partner lmccardle@fishmanhaygood.com FishmanHaygood LLP
201 St. Charles Avenue, 46th Floor
New Orleans, Louisiana 70170
d: 504.586.5298 f: 504.310.0298 fishmanhaygood.com

Debbie S. Crockett, Esq. Attorney at Law
Cheffy Passidomo, P.A.
400 North Ashley Drive, Suite 2540
Tampa, FL 33602
Main Office & Mailing Address
821 5th Avenue South
Naples, FL 34102
(239) 261-9300 telephone (239) 261-9782 facsimile dscrockett@napleslaw.com www.napleslaw.com

Catherine "Caki" M. Rinaldo, Esq.
3800 W Bay To Bay Boulevard # 11
Tampa, FL 33629
Phone: (813) 831-9999
Web: www.rinaldolawgroup.com


Terence A. Perenich, Esquire
25749 US Highway 19 North
Suite 200
Clearwater, FL 33763 (727) 669-2828
Fax (727) 669-2220
(727) 669-2828 - Fax (727) 669-2220 www.perenichlaw.com

terence@perenichlaw.com


Jared Bailey, Esq. Stephen E Bailey PA
9008 Seminole Boulevard
Seminole, FL 33772
Phone: (727) 319-6430 jtbailey@tampabayrr.com

David W. Grossman, Esq. Simon, Reed & Salazar Two Datran Center
9130 S. Dadeland Boulevard
Suite 1209
Miami, Florida 33156
Cell (305) 401-0089 phone (305) 670-0776 fax (305) 670-0731
dgrossman@simonreedlaw.com

Veda Spencer
Assistant to Scott W. Leeds, Esq.
657 South Drive, Suite 304
Miami Springs, Florida 33166
Telephone: (305) 567-1200 Ext. 103
Facsimile: (305) 856-7747
Email: VSpencer@cochranfirm.com

Kory J. Ickler, Esq.
Garrison, Yount, Forte & Mulcahy, L.L.C. Suite 800
601 Bayshore Blvd.
Tampa, Florida 33606-2760 (813) 425-9996 Direct
(813) 275-0404 Main (813) 275-0304 Fax KIckler@garrisonyount.com www.garrisonyount.com


Jamie B. Dokovna Shareholder Becker & Poliakoff
Bank of America Centre
625 N. Flagler Drive, 7th Floor
West Palm Beach, FL 33401
Tel: 561.655.5444 | Fax: 561.832.8987 | JDokovna@bplegal.com

http://www.bplegal.com/

Laura H. Compton
Garrison, Yount, Forte & Mulcahy, L.L.C. Suite 800
601 Bayshore Blvd.
Tampa, Florida 33606-2760 (813) 425-9995 Direct
(813) 275-0404 Main (813) 275-0304 Fax lcompton@garrisonyount.com www.garrisonyount.com

Mason Kerns, Esq. Leesfield Scolaro, P.A.
2350 South Dixie Highway Miami, FL 33133 USA Phone: (305) 854-4900
Toll Free: (800) 836-6400
Fax: (305) 854-8266
Kerns@leesfield.com http://www.leesfield.com/

Brian Sutter, Esq. Thomas P. Schmitt. Esq. All Injuries Law Firm
2340 Tamiami Trail
Port Charlotte FL 33952 bsutter@earthlink.net
941.625.4878

Robert L. Chapman, Esq. Managing Partner
Chapman Legal Group, P.A.
3225 W. Macdill Ave. #129-148
Tampa, FL 33629 (727) 748-5083 robert@chapmanlegalgroup.com

Eileen Hunt
Legal Assistant to Andrew J. Mayts, Jr. and Christian M. Leger
G R A Y | R O B I N S O N
401 East Jackson Street, Suite 2700
Tampa, Florida 33602
T: 813-273-5000 | F: 813-273-5145
Eileen.Hunt@gray-robinson.com

Terry L. Kors, Esq.
Quintairos, Prieto, Wood & Boyer, P.A. Attorneys at Law
1410 N. Westshore Blvd.
2nd Floor
Tampa, Florida 33607
Telephone: (813)286-8818
Facsimile: (813)286-9998


---
---