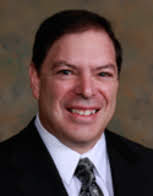 Wesley S. Blank MD, MS, FACOG
wesleyblank@alum.mit.edu
5 Little Kings Lane
Rye Brook , NY 10573
Mobile: 914-262-4391
Office: 914-262-4391
Introduction
Dr. Blank is a Board Certified OB/GYN with over 30 years of clinical experience including Private Practice, HMOs, and Hospital Clinic environments. He has practiced in Community Hospitals as well as University Teaching Centers. As an Assistant Professor, he taught OB/GYN residents and medical students in the clinical setting and in lectures. He has been a Medical Expert since 1994, for both plaintiff and defense.

Dr. Blank's education and experience enable him to extract and analyze the information in each case, discovering and understanding its merits. He is able to communicate key points in a succinct, understandable manner, both orally and in writing. His commitment to being a medical expert ensures that he addresses each case timely and comprehensively.

Dr. Blank is available to testify in cases involving Obstetrical Complications, Gynecological Complications, Surgical Injuries, Labor Management, Fetal Monitoring - Fetal Heart Tracings, Cesarean Section, VBAC, Shoulder Dystocia, Birth Injury, Uterine Rupture, Ectopic Pregnancy, Miscarriage, Laparoscopic Surgery, Tubal Ligation, Office Obstetrics and Gynecology, Prenatal Care, Pap Smears, Circumcisions, EMR (Electronic Medical Record), Other OBGYN Issues, and Automobile Accidents.
---
Areas of Expertise
Obstetrics & Gynecology (OB/GYN)
---