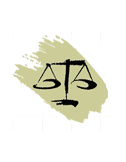 W. Anthony (Tony) Gerard,MD, FACEP, FAAFP
Introduction
Unique experience in both Emergency Medicine and Urgent Care.

Full-time clinician working in both emergency medicine and urgent care and also assistant clinical professor. Board certified in Family Practice. As a family practice trained emergency physician, has a broad scope of practice that includes the initial management of most clinical conditions. Published author on family physicians in emergency medicine, workforce and credential issues in emergency medicine and rural emergency medicine.

Litigation support in medical malpractice – missed/delayed diagnosis, medication (drug) errors, negligence and medical errors; has served as a medical expert on criminal cases for public defenders and criminal defense attorneys.
---
---