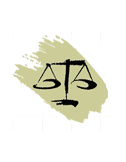 Dr. Vrijesh S. Tantuwaya
Vrijesh S. Tantuwaya, M. D., Inc.
13029 Pomerado Rd, Suite B
Poway , CA 92064
Mobile: 858-472-1380
Office: 858-312-5016
Introduction
Dr. V. S. Tantuwaya is an actively practicing Board Certified Neurological Surgeon with extensive and unique medico-legal experience throughout the medical forensic sphere, including personal injury, medical malpractice, disability insurance, independent medical evaluations, and medical board review. He has over 22 years of experience treating, evaluating, and providing expert witness services for head/brain, spine, and peripheral nerve injuries and disorders. Dr. Tantuwaya has served on both sides of the aisle, and is respected for opinions that are soundly and defensibly deduced from the facts of the case. He is well recognized for his exceptional ability to identify and extract key issues, relevant facts, and opposing counsel inconsistencies, and to communicate clearly and effectively in both deposition and trial.

Dr. Tantuwaya has maintained an active and busy clinical neurological/spinal surgery practice involving both elective and trauma/ER patients, thus avoiding the "hired gun" or "professional expert" stigma. Yet simultaneously, he has undergone over 40 depositions, and has ample trial testimony experience.
---
Areas of Expertise
Brain Injury
Health/Medical/Disability Insurance
Independent Medical Examinations
Industrial Medicine
Medical Malpractice
Neurosurgery
Pain Management
Personal Injury
Spine Surgery
---
---
---