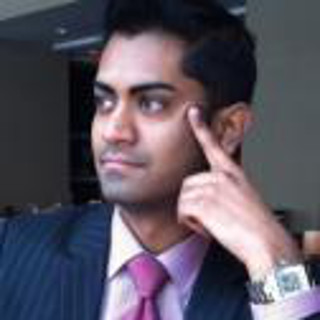 Dr. V.K. Puppala
V.K. Puppala MD: Relieve Pain. Restore Lives.
Office: 800-976-8150
Fax:
Introduction
Double board-certified anesthesiologist and pain specialist with extensive medicolegal experience involving catastrophic claims of intraoperative death, paralysis, blindness, nerve injury, and overdose. Clinical Assistant Professor of Anesthesiology at Medical College of Georgia, Director of Medical Association of Georgia, and Editor of Pain Physician.
---
Areas of Expertise
Addiction Medicine
Alcohol, Drug & DUI Testing
Anesthesiology
Brain Injury
Drug Abuse
Health Care Economics
Independent Medical Examinations (I.M.E.)
Medical Malpractice
Medical Toxicology
Pain Management
---
Expert Background
Q:

Please list your professional accreditations, degrees, licenses, and certificates granted:

A:

Board-Certified in Anesthesiology, American Board of Anesthesiology
Board-Certified in Pain Medicine, American Board of Anesthesiology

Q:

Please list your affiliations or memberships in any professional and/or industry organizations:

A:

Board of Directors, Medical Association of Georgia
Editorial Board, Pain Physician Journal
Scientific/Research Committee, International Neuromodulation Society

Q:

Please list any teaching or speaking experience you have had, including subject matter:

A:

Clinical Assistant Professor of Anesthesiology, Medical College of Georgia
Lecturer, Georgia Society of Interventional Pain Physicians
Promotional Speaker, Purdue Pharma
Promotional Speaker, Salix Pharmaceuticals
Promotional Speaker, Pernix Pharmaceuticals
Promotional Speaker, Depomed


Q:

Have any of your accreditations ever been investigated, suspended or removed? (if yes, explain)

A:

No

Q:

For what area(s) of expertise have you been retained as an expert?

A:

Anesthesiology, Pain Medicine
---