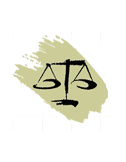 Vikas Aggarwal
1198 Warrington Drive
Ann Arbor , MI 48103
Mobile: 267-567-5547
Office: 347-432-8819
Introduction
Fellowship-trained interventional cardiologist, vascular medicine and pulmonary embolism specialist in active practice. Board certified in interventional cardiology, cardiovascular disease, vascular medicine, endovascular intervention, echocardiography, and internal medicine.
Vast tertiary care experience in coronary, vascular, pulmonary artery interventions, and mechanical circulatory support. Holds certifications in Peripheral Vascular Ultrasound Interpretation (ARDMS) and Adult Comprehensive Echocardiography.
Extensive academic and teaching experience. Frequently invited lecturer and presenter. Performs medical reviews for both plaintiff and defense.
---
Areas of Expertise
Cardiology
Internal Medicine
Medical Devices
Transplant Surgery
---