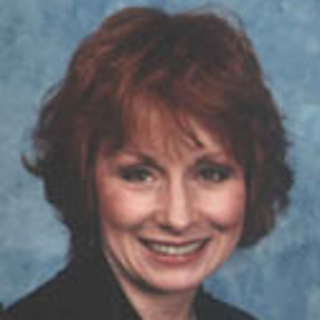 Vickie L. Adams, GG, ASA, MGA
Adams & Associates Appraisers, Inc.
2372 Morse Avenue Suite 121
Irvine , CA 92614
Introduction
Vickie L. Adams is an accredited, independent appraiser who serves clients in the Southern California area. Her area of expertise involves appraisal of personal property including diamonds, colored gemstones, jewelry and watches and she is an appraiser of residential contents (the personal property found in a residence), including collectibles. Her extensive training and experience in the areas of gems, jewelry, silver, ceramics, glass and furniture qualify her to appraise components or the contents of your home. Her appraisal firm was founded in 1982 in Orange County, California with service to the surrounding areas and the Los Angeles basin.

A professional in the jewelry and appraisal industry since 1979, she earned her Graduate Gemologist (GG) diploma in residence at the Gemological Institute of America (GIA) in 1978. Vickie is an Accredited Senior Appraiser (ASA) of the American Society of Appraisers. She earned a *Master Gemologist Appraiser® credential on completion of testing including a practical exam and peer appraisal report review. She operates a state-of-the-art certified gemological laboratory meeting the criteria of the American Society of Appraisers, Master Gemologist Appraiser® program.

Contemporary and designer jewelry, estate or antique fine jewelry and watches will all be evaluated in your presence either at your home, office, safe deposit box or in her Irvine, California office. Residential contents such as furniture, decorations, silver, ceramics, glass and collectibles are inspected and evaluated on site throughout Los Angeles, Ventura, Santa Barbara, Orange, and northern San Diego counties.

Maintaining ASA membership and accreditation as an Accredited Senior Appraiser requires that one adhere to the Uniform Standards of Professional Appraisal Practice (U.S.P.A.P.). This is the Appraisal Foundation's outline of minimum standards for appraisers and integrates the requirement that an appraiser act as a neutral and disinterested party. The Appraisal Foundation is a quasi-government foundation charged by Congress with setting appraisal standards.

Respected for her professional work in complex personal property cases, Ms. Adams is accepted as an expert witness for matters related to gems, jewelry and residential contents in the Superior Courts of Los Angeles and Orange County.
---
Areas of Expertise
Gems & Jewelry Appraisal
Personal Property Valuation
---
Expert Background
Q:

Please list your professional accreditations, degrees, licenses, and certificates granted:

A:

Certificate ProgramóAppraisal Studies in Fine and Decorative Art: University of California at Irvine, 2003
Certificate ProgramóExpert Witness: California State University, Long Beach, 1999
Certificate ProgramóCertified Insurance Appraiserô, awarded by the Jewelry Appraisal Institute, 2003
CertificationóMaster Gemologist AppraiserÆ American Society of Appraisers
Graduate Gemologist: Gemological Institute of America in residenceóGraduate Gemologist (GG), 1978
Bachelor of Arts: California State University at Long Beach


Q:

Please list your affiliations or memberships in any professional and/or industry organizations:

A:

American Society of Appraisers

Q:

Please list any teaching or speaking experience you have had, including subject matter:

A:

University of California Extension Program in Fine and Decorative Arts-taught Finding Treasures and Fashion & Flair in 2004.

Q:

Have any of your accreditations ever been investigated, suspended or removed? (if yes, explain)

A:

NO
---
---
---