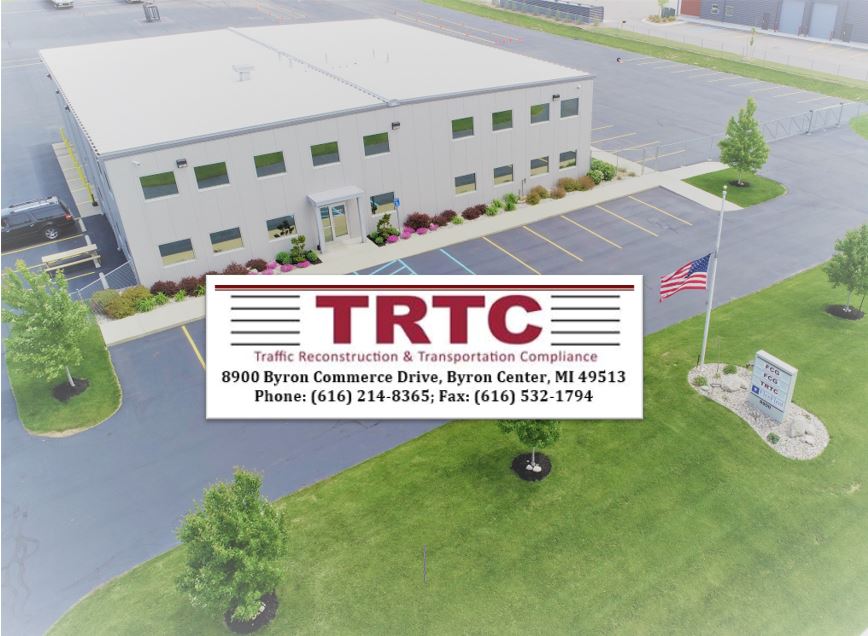 TRTC- Traffic Reconstruction & Transportation Compliance, Inc.
8900 Byron Commerce Drive SW


Byron Center, MI 49315
Office: 616-214-8365
Fax: 616-532-1794
Introduction
TRTC employs a team of experienced experts in multiple areas, such as Trucking Safety, Accident Reconstruction and OSHA.

Our Accident Reconstructionists specialize in Crash Investigation, ECU and ECM Data Retrieval and Analysis, Berla iVe Vehicle Infotainment Data Retrieval and Analysis, 3D Animations / Recreations, Complete Accident Reconstruction, Drone Flights and Documentation, Virtual Crash, FARO HD, and Total Station Forensic Mapping.

TRTC's Trucking Safety Experts specialize in Commercial Motor Vehicle (CMV) Trucking and Transportation Safety, CMV Driver Standard of Care, CMV Heavy-Duty Vehicle Mechanics, CMV Heavy-Duty Hauling, Cargo Securement, Loading and Unloading, CMV Driver Hiring / Firing/ Training, Safety Management Controls, Federal Motor Carrier Safety Regulations and Compliance.

Our MIOSHA/OSHA Experts specialize in MIOSHA/OSHA State and Federal Regulatory Compliance, Hazardous Energy Control, Hazardous Waste Operations, Incident Management and Investigation, Job Safety Analysis, Safety Audits, Root Cause Analysis, FDA Food Safety Compliance, Aerial Work Platform Training/Operations, Safe Operation of Powered Industrial Trucks (PIT), and PIT Training.
---
Areas of Expertise
Accident Reconstruction
Black Box/Data Recorder
Bus & Truck Safety/Accident
Drones
Forklifts
Infotainment & Telematics Systems
Motorcycles
OSHA
Transportation Safety
Warehouse Operations
---
---
---
---