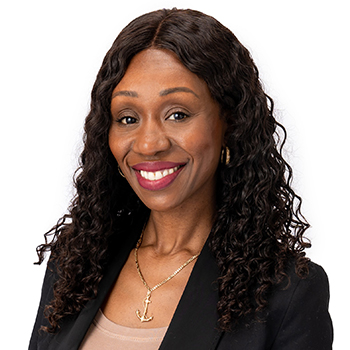 Tracy Davis
Robson Forensic Inc.
Introduction
Tracy Davis is a social worker with 25 years of experience, having served in a variety of public and private supervised care settings, including group homes, acute and long-term residential environments, assisted living, nursing homes, and hospitals. Tracy holds a B.A. in Social Services from Stony Brook University. As an expert at Robson Forensic, she evaluates the adequacy of administrative and procedural policies, and investigates safety issues related to injuries at organizationally based adult care facilities.

Tracy's experience involves both hands-on work and the supervision of those providing care and services to adults with mental health and/or substance abuse diagnoses. As the Director of Social Services at a large Rehab and Nursing Center, Tracy's duties included the development and implementation of policies and procedures to ensure that the medical, social, and emotional needs of residents were being met. She has investigated reports of injuries, abuse, neglect, and other incidents. Her incident investigations were held in compliance with the facility's policies as well as state and Department of Health regulations. Tracy is experienced in collaborating with multidisciplinary care teams to ensure that plans of care are properly implemented and continually re-evaluated to adapt to changing patient needs. During the pandemic, this also extended to the coordination and planning of COVID-related services to residents/patients and their families.

Tracy has worked in hospitals, palliative and acute care settings, interviewing patients and family members, coordinating admissions and transportation to/between facilities, and screening patients to assess the level of care needed. She also participated in discussions regarding plans of care and end of life treatment options, working alongside the medical leadership team.
---
Areas of Expertise
Alcohol Abuse
Drug Abuse
Group Home
Long Term Care
Nursing Homes
Palliative Care
Social Work/Social Services
---
---
---