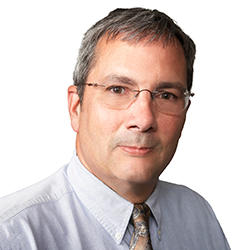 Timothy M. Wilhelm, CFEI, CVFI
Robson Forensic, Inc.
Introduction
Fire Origin & Cause Expert

Tim spent more than thirty years with the Erie Fire Department, nearly twenty five years as a firefighter and another six years as Fire Inspector and Fire Prevention Specialist. In his later roles, Tim was responsible for conducting fire investigations to determine origin and cause; conducting fire safety inspections in commercial buildings; working with code agencies; and assisting with code interpretation for building construction. He also provided lectures and seminars to nursing homes, schools, and other civic groups and provided fire extinguisher training.

Tim has been certified by the National Association of Fire Investigators as a Fire & Explosion Investigator as well as a Vehicle Fire Investigator. The Commonwealth of Pennsylvania has certified Tim as a Fire Investigator and a Fire Service Instructor. He is also a member of the National Fire Protection Association, National Association of Fire Investigators, the Pennsylvania Association of Arson Investigators as well as the National Fire Academy Alumni Association. Tim has been conducting forensic investigations since 1998 and has been affiliated with Robson Forensic Inc. since 2001.
---
Areas of Expertise
Building Codes
Explosions
Fire
---
---
---