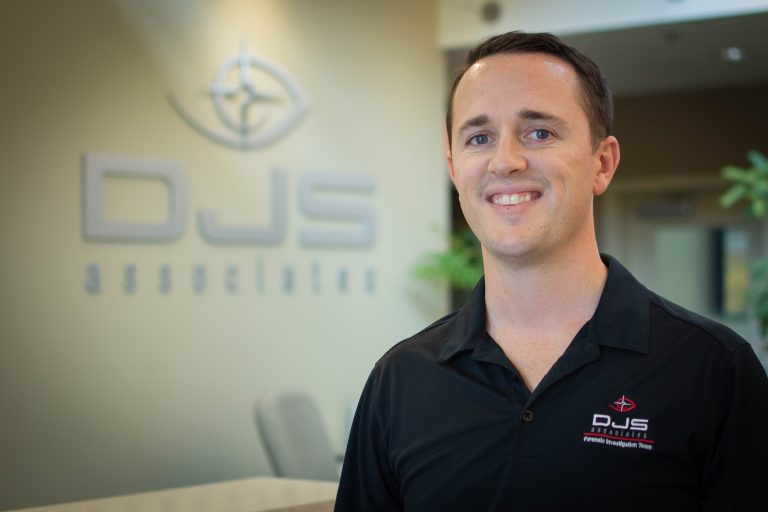 Timothy P. Reilly, P.E.
DJS Associates, Inc.
1603 Old York Rd.


Abington, PA 19001
Introduction
Tim earned his Bachelor's Degree in Civil Engineering from the University of Delaware in 2009. He has over 10 years of design experience in the fields of traffic, intelligent transportation systems (ITS), traffic control, work zone safety, roadway improvements, municipal improvements, recreational facilities, grading and drainage, commercial and residential land development, and ADA compliance. Tim is a consultant in the field of collision reconstruction, applying the laws of physics to investigate, analyze and reconstruct vehicular collisions, including those involving pedestrians, bicycles, motorcycles, passenger vehicles, and commercial vehicles. Tim also provides expertise in the field of premise liability with his experience in ADA compliance. Tim specializes in traffic control, work zone safety, commercial shopping center traffic circulation, and code/ordinance compliance.

Tim is a licensed Professional Engineer and has been certified by the Federal Aviation Administration (FAA) as a licensed Unmanned Aerial Systems (UAS) remote pilot. He is an active member of the American Society of Civil Engineers (ASCE), the National Society of Professional Engineers (NSPE), and the Pennsylvania Society of Professional Engineers (PSPE).
---
Areas of Expertise
3D Laser Scanning
Accident Reconstruction
Americans with Disabilities Act (ADA)
Bus & Truck Safety/Accident
Civil Engineering
Forensic Engineering
Parking Lots/Garages
Premises Liability
Traffic/Highway Safety
Transportation Safety
---
Expert Background
Q:

Please list your professional accreditations, degrees, licenses, and certificates granted:

A:

Licensed Professional Engineer in Pennsylvania, New Jersey, Delaware, New York and Maryland.
Traffic Accident Reconstructionist (ACTAR).
Licensed Remote Pilot-Small Unmanned Aircraft System (Drone)


Q:

Please list your affiliations or memberships in any professional and/or industry organizations:

A:

American Society of Civil Engineers
National Society of Professional Engineers
Pennsylvania Society of Professional Engineers
Institute of Transportation Engineers

Q:

Please list any teaching or speaking experience you have had, including subject matter:

A:

Speaker for DJS Associates, Inc. (Accredited CLE provider)

Q:

What services do you offer? (E.g.: consulting, testing, reports, site inspections etc.)

A:

3D Laser Scanning, Drone/Arial Documentation, Site and Vehicle Inspections, Forensic Evidence Storage
---
---
---