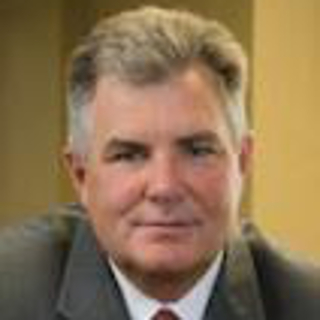 Mr. Timothy W Monsees
Monsees & Mayer, P.C.
4717 Grand Avenue, Suite 820
Kansas City , MO 64112
Office: 816-361-5555
Fax: 816-361-5577
Introduction
I have litigated personal injury cases for over 30 years. I have litigated legal malpractice cases. I feel comfortable addressing issues related to rules violations, time limits, discovery omissions, trial strategies and ethical violations.
---
Areas of Expertise
Demonstrative Evidence/Exhibits
Legal Ethics
Legal Malpractice
Medical Malpractice
Personal Injury
---
Expert Background
Q:

Please list your professional accreditations, degrees, licenses, and certificates granted:

A:

Missouri bar and the U.S. District Court, Western District of Missouri, 1981; Texas, 1986; United States Court of Appeals, 8th Circuit, 1987; Kansas, 1994; United States Court of Appeals, Tenth Circuit, 1994; U.S. District Court, District of Kansas, 1996; U.S. District Court, Eastern District of Missouri, 1998; Northern U.S. District Court, Northern District of Texas, 2006; U.S. District Court, Western District of Oklahoma, 2010; United States Court of Appeals, Sixth Circuit, 2014; United States Court of Appeals, 11th Circuit, 2014.

Q:

Please list your affiliations or memberships in any professional and/or industry organizations:

A:

American Board of Trial Advocacy; American Association for Justice; Missouri Association of Trial Attorneys; Kansas Trial Lawyers Association; Kansas City Metropolitan Bar Association;Martindale Hubbell rated A/V, 1995-present
American Trial Lawyers Association, Top 100 Trial Lawyers
Missouri/Kansas Super Lawyers, 2006-present
Kansas City "Best of the Bar"
Best Lawyers in America, Medical Malpractice, 2007-present
Million Dollar Advocate's Forum, 2000-present
Order of the Coif
Order of the Barristers
PADI Advanced Open Water Scuba Certification
NAUI Nitrox Certification
SSI Stress and Rescue Scuba Diving Certification
SSI Dive Control Specialist
SSI Dive Master


Q:

Please list any teaching or speaking experience you have had, including subject matter:

A:

The Intentional Acts Exclusion, Missouri Bar CLE, "1993 - The Year in Review."
Federal Practice: Rule 26(a) in the Real World, An Outline for Maximizing its
Virtues and Minimizing the Pitfalls, KCMBA Federal Court CLE, 1995.
Laying the Foundation - Update on Demonstrative Evidence Case Law, Missouri
Association of Trial Attorneys CLE, "Maximizing Damages in Personal Injury
Cases," 1995.
Missouri Tort Law Update, UMKC CLE, "15-Hour Review of the Law," 1996.
Accident Reconstruction, KCMBA CLE, "Personal Injury Cases: A Practical Approach," 1997.
Discovery of the Plaintiff's Medical and Employment History, University of Missouri - Columbia CLE, "Hot Topics in Personal Injury Litigation," 1997.
1997 Torts and Civil Actions Update, Missouri Bar CLE, "Annual Law Update," 1997.
Missouri Tort Law Update, UMKC CLE, "15-Hour Review of the Law," 1997.
1998 Torts and Civil Actions Update, Missouri Bar CLE, "Annual Law Update," 1998.
Missouri Tort Law Update, UMKC CLE, "15-Hour Review of the Law," 1998
Defending Your Client, the Independent Witness and Your Expert Witness, UMKC CLE, "Taking and Defending Depositions," 1998.
Trial Strategy – The Beginning of the End, National Business Institute CLE, "Bad Faith Litigation in Missouri," 1998.
Gun Storage Liability in the Wake of Long v. Turk, Kansas Trial Lawyers Association Journal, September, 1999.
Trial Tips – Find the Dastardly Deed, The Missouri Trial Attorney, Winter, 1999.
Ethical Considerations & Settlement, National Business Institute CLE, "Uninsured and Underinsured Motorist Law in Missouri," June, 2000.
Trial of the Wrongful Death Case, Lorman Education Services CLE, "Successful Handling of Wrongful Death Cases in Missouri, 2001.
Use of Paralegals at Trial,Practical and Ethical Considerations, Missouri Bar Association Solo and Small Firm Conference, 2003.
Uninsured and Underinsured Motorist Coverage in Missouri, National Business Institute, June 2005.
Navigating the Troubled Waters of Tort Reform, Missouri Bar Association Solo and Small Firm Conference, June 2005.
Trial Lawyer's Successful Trial Tips: What They Learned, Missouri Bar Association, October 2005.
Uninsured and Underinsured Motorist Coverage in Kansas, National Business Institute, November 2005.
Evidence Deskbook – Expert Testimony, Missouri Bar Association CLE Publications, 2006.
Demystifying Third-Party Liens in Personal Injury Cases, Missouri Bar Association Solo and Small Firm Conference, June 2007.
Evidentiary Essentials for Small Firms, Missouri Bar Association Solo and Small Firm Conference, June 2008.
Cross Examination of Expert Witnesses, Missouri Bar Association Solo and Small Firm Conference, June 2008.
The Art of Persuasion, Missouri Bar Association Solo and Small Firm Conference, June 2009.
10 Commandments of Legal Malpractice Claims and Avoidance, Missouri Legal Aid-Volunteer Attorney Project, August 2010.
How to be Successful in Mediation, Kansas City Metropolitan Bar Association 38th Annual Bench-Bar & Boardroom Conference, May 2011.
When the Insurance Company Says "No": First Party and Third Party Remedies, Missouri Bar Association Solo and Small Firm Conference, June 2011.
How to Avoid a Legal Malpractice Suit and Defend Yourself if it Happens, Missouri Bar Association Solo and Small Firm Conference, June 2011.
Preparing for a Personal Injury Case, Thompson Reuters/Aspatore, ©2013.
Opening Statements, UMKC CLE, May, 2013
Opening Statements, Missouri Bar Association Solo and Small Firm Conference, June 2014
Sources of Proof Deskbook – Exhibits and Demonstrative Evidence, Missouri Bar Association CLE Publications, 2014.
Win Your Appeal Before it Ever Gets There, Missouri Bar Association Solo and Small Firm Conference, June 2015.


Q:

Have any of your accreditations ever been investigated, suspended or removed? (if yes, explain)

A:

No

Q:

On how many occasions have you been retained as an expert?

A:

So far, just once on any standard of care issue.

Q:

For what area(s) of expertise have you been retained as an expert?

A:

I provide legal consultation and testimony on any matter related to civil trial practice, discovery, damages, procedure, strategies and standard of care

Q:

In what percentage of your cases were you retained by the plaintiff?

A:

1/1

Q:

In what percentage of your cases were you retained by the defendant?

A:

0/0

Q:

On how many occasions have you had your deposition taken?

A:

Twice, unrelated to expert testimony

Q:

When was the last time you had your deposition taken?

A:

I have not yet been deposed in an expert capacity

Q:

On how many occasions have you been qualified by a court to give expert testimony?

A:

I have not yet been tendered as an expert witness in any court

Q:

On how many occasions have you testified as an expert in court or before an arbitrator?

A:

I have not yet been called to testify as an expert in court or arbitration

Q:

For how many years have you worked with the legal industry as an expert?

A:

I am just venturing into expert testimony and consultation

Q:

What services do you offer? (E.g.: consulting, testing, reports, site inspections etc.)

A:

I provide legal consultation and testimony on any matter related to civil trial practice, discovery, damages, procedure, strategies and standard of care

Q:

What is your hourly rate to consult with an attorney?

A:

$350/hour for any work done within my office or at home; $450/hour for travel outside of the greater Kansas City, Missouri metropolitan area.

Q:

What is your hourly rate to review documents?

A:

$350/hour

Q:

What is your hourly rate to provide deposition testimony?

A:

$350/hour for work done within the greater Kansas City, Missouri metropolitan area; $450/hour for travel outside of this area.

Q:

What is your hourly rate to provide testimony at trial?

A:

$2,500 per day

Q:

Please list any fees other than those stated above (E.g.: travel expenses, copy fees, etc.)

A:

Reimbursement of out-of-pocket expenditures; I do not charge for routine copying, phone charges, postage or supplies
---
---
---