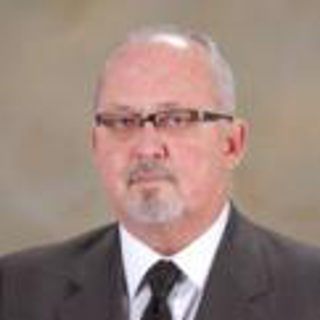 Timothy Kobernat, CSP
OSHAware, LLC
PO Box Three
Eau Claire , WI 54702
Introduction
A former OSHA Area Director and District Supervisor, I now work as a consultant with OSHAware, LLC. OSHAware is a firm providing assistance to counsel regarding OSHA regulations, worksite safety/hazard analysis, accident investigation, cause determination and expert witness services for plaintiff and defendant cases involving both construction and general industry.

We provide Expert Witness and forensic consultation services for litigation involving construction accident, industrial accident, and other work related injuries.

Our services are available throughout the US and we have clients in most states from
the Eastern Seaboard to California.
---
Areas of Expertise
Accident Investigation
Accident Reconstruction
Construction Site
Conveyors
Cranes
Equipment & Machinery
Forklifts
Hazardous Materials
Labels & Warnings
Ladders & Scaffolds
Machine Guarding
Occupational/Environmental Health
OSHA
Personal Injury
Products Liability
Safety
Slip, Trip & Fall
Wrongful Death
---
Expert Background
Q:

Please list your professional accreditations, degrees, licenses, and certificates granted:

A:

Certified Safety Professional (CSP) by Exam—Comprehensive Practice
Board of Certified Safety Professionals

Q:

Please list your affiliations or memberships in any professional and/or industry organizations:

A:

American Society of Safety Engineers
Professional Member
National Safety Council
Wisconsin Safety Council

Q:

Please list any teaching or speaking experience you have had, including subject matter:

A:

INSTRUCTOR, CHIPPEWA VALLEY TECHNICAL COLLEGE
Taught a variety of safety and loss control courses such as OSHA Construction and General Industry Standards and Regulations; Loss Control & Safety, and Safety in the Workplace. Also taught management courses such as: Leadership Development, Personal Skills for Supervisors, Labor Law Relations, Supervision, Human Resource Law, Project Management, etc.

Q:

Have any of your accreditations ever been investigated, suspended or removed? (if yes, explain)

A:

No

Q:

On how many occasions have you been retained as an expert?

A:

>20

Q:

For what area(s) of expertise have you been retained as an expert?

A:

OSHA standards, Falls, Lockout, Tagout, Confined Space, Multi-Employer Worksites, Paper Mills, Railroads, Fall Protection, Machine Guarding, Material Handling, Trenches,

Q:

In what percentage of your cases were you retained by the plaintiff?

A:

50

Q:

In what percentage of your cases were you retained by the defendant?

A:

50

Q:

When was the last time you had your deposition taken?

A:

2015

Q:

For how many years have you worked with the legal industry as an expert?

A:

6

Q:

What services do you offer? (E.g.: consulting, testing, reports, site inspections etc.)

A:

Consulting, Case Evaluation, Professional Reports, Site Visits.
---