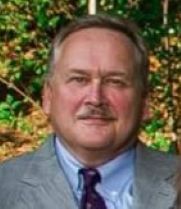 Mr. Thomas Shellenbarger
Thomas Shellenbarger, PE
8991 Kuhl Rd.
Erie , PA 16510
Mobile: 814-881-7566
Office: 814-528-5387
Introduction
Mr. Thomas Shellenbarger, PE is an engineering consultant with over 35 years of mechanical engineering experience. He is a Licensed Professional Engineer in NY and PA. Services provided include consulting and expert witness in the following areas: Product Safety Signs and Labels, Guards and Barriers, Mechanical Engineering & Design, Forensic Engineering, Structural Engineering, Materials Engineering, Safety Engineering, Pipeline Safety, Valve Sealing, Hydraulic Components, Pressure Vessels, Tanks, Piping Systems, Pipe Joining, Failure Analysis, Patent Disputes, Product Liability including Failure to Warn, Machinery Defects, Stress & Stability Analysis, Testing, Calculations, Oilfield, Industrial, Construction, Mining, & Power Plant Equipment Failure, Valves including Control, Safety, Relief, Globe, Gate, Ball, Check.
---
Areas of Expertise
Equipment & Machinery
Labels & Warnings
Ladders & Scaffolds
Machine Guarding
Oil & Gas
OSHA
Products Liability
Ramp & Stairs
Safety
Walking & Working Surfaces
---
Expert Background
Q:

Please list your professional accreditations, degrees, licenses, and certificates granted:

A:

NY State PE License #083050
PA State PE License PE079753

BSME - Rochester Institute of Technology
MBA - Saint Bonaventure University

Q:

Please list any teaching or speaking experience you have had, including subject matter:

A:

Nuclear Valve Conference - Safety Valve Considerations

Q:

Have any of your accreditations ever been investigated, suspended or removed? (if yes, explain)

A:

No

Q:

On how many occasions have you been retained as an expert?

A:

8

Q:

For what area(s) of expertise have you been retained as an expert?

A:

Patent disputes, Construction Accidents, Product Liability, Product Labels and Warnings, Valve Construction. Pipeline Construction

Q:

In what percentage of your cases were you retained by the plaintiff?

A:

50

Q:

In what percentage of your cases were you retained by the defendant?

A:

50

Q:

On how many occasions have you had your deposition taken?

A:

2

Q:

When was the last time you had your deposition taken?

A:

1996

Q:

On how many occasions have you been qualified by a court to give expert testimony?

A:

3

Q:

On how many occasions have you testified as an expert in court or before an arbitrator?

A:

2

Q:

For how many years have you worked with the legal industry as an expert?

A:

3

Q:

What services do you offer? (E.g.: consulting, testing, reports, site inspections etc.)

A:

Consulting, Testing, Photography, Failure Analysis, Investigation, Reports, Site Inspections, Expert Testimony, Trial Support

Q:

What is your hourly rate to consult with an attorney?

A:

$275.00

Q:

What is your hourly rate to review documents?

A:

$250.00

Q:

What is your hourly rate to provide deposition testimony?

A:

$300.00

Q:

What is your hourly rate to provide testimony at trial?

A:

$350.00

Q:

Please list any fees other than those stated above (E.g.: travel expenses, copy fees, etc.)

A:

Travel rate negotiable. Expenses reimbursed at Cost,
---
---
---