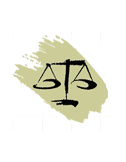 Mr. Thomas R Piazza, CCM
Weather Command
600 N 1st Bank Dr
Palatine , IL 60506
Office: 847-934-8230
Fax: 847-963-0199
Introduction
Expert in Meteorology, weather, reconstruction of weather events.

Thomas R. Piazza, CCM, President and CEO of Murray and Trettel, Incorporated, brings to the company more than 35 years of experience in the field of Meteorology with more than 20 years in positions of management. He joined Murray and Trettel in 1975 after four years of experience as a Weather Officer in the U.S. Air Force.

In 1987, Mr. Piazza was named President of the Operational Forecast Division, in 1991, Executive Vice President of the Company and in 2001, President and CEO. In addition to his administrative responsibilities as President, he is a Certified Consulting Meteorologist holding Certificate #661.
---
Areas of Expertise
Accident Reconstruction
Slip, Trip & Fall
Weather & Meteorology
---