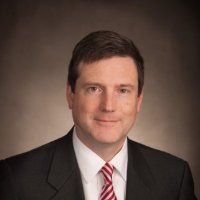 THOMAS J MCNULTY
Mobile: 832-472-3717
Office: 713-226-4760
Introduction
Tom McNulty has 25 years of experience across the entire commodity and energy value chain. He draws on a rare combination of industry, banking, consulting, and government experience to provide transaction, litigation, and valuation services to his clients, which include corporations, private capital funds, banks, and attorneys. Tom is a nationally recognized commodity and energy industry expert, and is a frequent contributor on CNBC, Fox Business, and Bloomberg TV.
As an advisor, and in his corporate career, Tom has valued more than $48 billion in energy-related assets, businesses, and transactions. He has also advised on or executed $11 billion+ in M&A and principal investment deals, and executed or valued more than $13 billion notional in derivative instruments. His expert litigation work has included shareholder disputes, business valuation, derivatives and hedging, and damages assessments.
Tom studied military and diplomatic history at Yale, where he was a varsity football letterman. Following graduation, he went to work on Wall Street with Brown Brothers Harriman and Co. ("BBH"), the nation's oldest private bank. He was a Federal funds and Eurodollar trader, and also worked in the bank's international treasury department. During his time with BBH he was selected for training in the elite US Foreign Service, and was commissioned a Foreign Service Officer in November 1990. Volunteering for critical threat postings, he served tours of duty in Southeast Asia and in Russia. He was also a Staff Officer at headquarters in Washington DC, where he worked on energy security issues. Tom left the Foreign Service to pursue his MBA at Northwestern University, where he studied Analytical Finance and Accounting.
Following business school, Tom moved to Houston and worked with three Fortune 100 energy companies: Enron International, Duke Energy, and Plains All American. At all three companies he worked on the M&A teams and in Corporate Treasury. These roles involved transaction due diligence, corporate finance, FP&A, risk management, and market analysis responsibilities. Tom's career has also included substantial cross-border work in Asia, Europe, and in Latin America. His corporate experience, in particular, enhances his ability to advise clients with complex transaction, litigation, valuation, and business strategy challenges.
---
Areas of Expertise
Business Valuation
Contracts
Finance
Intellectual Property
Investment Banking
Mergers & Acquisitions
Patents
Risk Management
Securities
Statistics
---
Expert Background
Q:

Please list your professional accreditations, degrees, licenses, and certificates granted:

A:

BA, Yale University
MBA, Northwestern University
Certificate in Quantitative Finance - CQF
Financial Risk Manager - FRM

Q:

Please list any teaching or speaking experience you have had, including subject matter:

A:

12/31/2015 Power Lunch, CNBC, "Oil and Gas Market Update"
01/19/2016 "Lifting the Oil Export Ban-Market Impact," Oil and Gas Monitor
01/21/2016 The Rundown, CNBC, "Oilfield Services Company Valuations"
02/03/2016 Bloomberg Markets, Bloomberg TV, "Update on Natural Gas Market"
02/25/2016 Bloomberg Markets, Bloomberg TV, "M&A Activity in Energy"
02/19/2016 "Sunset Funds-Valuation Issues," Oil and Gas Monitor
05/27/2016 Bloomberg Markets, Bloomberg TV, "Valuations in Oil and Gas Markets"
06/01/2016 Law360, "The EFH Bankruptcy and Oncor Deal-Lessons Learned"
12/02/2016 Fox Business Network, "Countdown to the Closing Bell," "OPEC Update"
12/29/2016 Bloomberg Radio, Bloomberg Markets, "2017 Energy M&A Preview"



Q:

Have any of your accreditations ever been investigated, suspended or removed? (if yes, explain)

A:

No.

Q:

On how many occasions have you been retained as an expert?

A:

Six.

Q:

For what area(s) of expertise have you been retained as an expert?

A:

Energy and Oil and Gas: shareholder disputes, business valuation, derivatives and hedging, and damages assessments.

Q:

In what percentage of your cases were you retained by the plaintiff?

A:

50%

Q:

In what percentage of your cases were you retained by the defendant?

A:

50%

Q:

On how many occasions have you had your deposition taken?

A:

None as yet.

Q:

On how many occasions have you been qualified by a court to give expert testimony?

A:

Six times.

Q:

On how many occasions have you testified as an expert in court or before an arbitrator?

A:

None as yet.

Q:

For how many years have you worked with the legal industry as an expert?

A:

Five years.

Q:

What services do you offer? (E.g.: consulting, testing, reports, site inspections etc.)

A:

Initial case assessment
Litigation strategy assistance
Complex financial analysis and modeling
Valuation and damage theory formulation
Expert witness testimony and reports

---
Publications/Articles
---
---
---
---