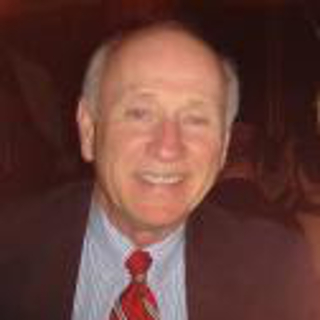 Mr. Thomas J Lekan
Thomas Lekan Security Consulting
9427 Sherwood Trail
Cleveland , OH 44141
Mobile: 440-223-5730
Office: 440-223-5730
Fax: 440-223-5730
Introduction
• Premises security, premises liability
• Allegations of crime foreseeability
• Inadequate security
• Physical security: alarms, fire alarms, access control
• Security officer negligence, guard Allegations of misconduct
• Private Police and Security Guard matters, procedures, false arrest, excessive use of force
• Loss prevention, negligence in loss prevention measures
• Security issues involving training, background investigations, vetting
• Policies and procedures, incident management, documentation, risk assessment aspects
• Standards and best practices of the security industry
I have over Thirty years of experience in security and ten years in law enforcement. I have been employed as an expert in numerous premises security cases where a major crime has occurred . I have been the retained expert in murder and shooting cases, rape and serious assault, death cases including the investigation of workplace accidents resulting in death. I have been an expert in many cases of bank robbery where a person has been killed or seriously harmed.

Attorneys have hired me as a consultant regarding premise security cases, security guard negligence and shooting cases. My experience includes the investigation of fraud, money laundering, white-collar crime, and identity crime. My experience consists of the evaluation of security measures and countermeasures to prevent crime, the development of policies and procedures to address security concerns, and how to meet changing regulatory requirements and mandates. I have experience in computer-based crime and computer-assisted crime.

My experience also includes the evaluation of many types of premise security measures and whether security measures are adequate and meet the generally accepted practices of the industry. I will evaluate how well the business understands and embraces the best practices of physical security. I am very experienced regarding security guard and police operations and procedures. My experience includes oversight of all security measures, design, policies, and training. I have assisted many attorneys in defending or developing strategies for litigation and defense of many types of premises in litigation concerning physical security measure and questioned polices after a major incident occurred. My work as a consultant and as an expert witness has involved me in numerous cases of major crimes resulting in severe injury or death, commercial businesses that have been sued for the actions of employees leading to serious harm and death.

I have been retained in numerous cases of Security Guard negligence and use of force, General Premise Liability, Negligent Security, workplace violence prevention and training, and Fraud and money laundering.
---
Areas of Expertise
Apartment/Condominium Security
Bank Security
Bars/Lounges/Night Clubs
Crime Foreseeability
Deadly/Excessive Force
Hospital Security
Hotel Security
Hotel, Food & Restaurant
Inadequate/Negligent Security
Parking Lots/Garages
Premises Liability
Private Investigators
Restaurant Security
School Security
Security Guards
Security Management
Violent Crimes
White Collar Crime
Workplace Violence
---
Expert Background
Q:

Please list your professional accreditations, degrees, licenses, and certificates granted:

A:

Lifetime status as a Certified Protection Professional, BA in Criminology/Sociology

Q:

Please list your affiliations or memberships in any professional and/or industry organizations:

A:

American Society for Industrial Security-Greater Cleveland Metropolitan Bar Association Affiliate

Q:

Please list any teaching or speaking experience you have had, including subject matter:

A:

Faculty of the Bank Administrative Institute Graduate School of Bank Operations and Retail Management Extensive speaking experience in security operations, fraud and identity theft. I was an instructor at a community college for over 25 years in the area of security administration and criminal justice.

Q:

Have any of your accreditations ever been investigated, suspended or removed? (if yes, explain)

A:

no

Q:

On how many occasions have you been retained as an expert?

A:

over 100 cases since beginning my practice in 2007. Thirteen years as direct litigation support to General Counsel of Nestle USA Extensive testimony and depositions as police officer for twelve years.

Q:

For what area(s) of expertise have you been retained as an expert?

A:

Premise security, security guard expert, hotel security, bank robbery, murder and other part one crime cases, white collar crime, Security guard negligence, workplace violence, school security. I have been retained in cases where the venue is a commercial property such as a hotel, mall or other retail establishment,apartments and other residential complexes, hospitality venues, bank and credit union offices,strip malls and executive protection.

Q:

In what percentage of your cases were you retained by the plaintiff?

A:

50%

Q:

In what percentage of your cases were you retained by the defendant?

A:

50%

Q:

On how many occasions have you had your deposition taken?

A:

fifteen depositions, testified in state court and federal court.

Q:

When was the last time you had your deposition taken?

A:

September 2016

Q:

On how many occasions have you been qualified by a court to give expert testimony?

A:

twice

Q:

On how many occasions have you testified as an expert in court or before an arbitrator?

A:

Once

Q:

For how many years have you worked with the legal industry as an expert?

A:

ten years

Q:

What services do you offer? (E.g.: consulting, testing, reports, site inspections etc.)

A:

consulting, site inspection, guard operation evaluation, speaking, expert witness, security assessments and security design, workplace violence prevention training and investigation. I have retained agreements with a large credit union and a large suburban school district.

Q:

What is your hourly rate to consult with an attorney?

A:

$300.00 per hour

Q:

What is your hourly rate to review documents?

A:

$300.00 - $325.00 per hour minimum depending on the type of case.

Q:

What is your hourly rate to provide deposition testimony?

A:

four hour minimum @ $300.00 per hour

Q:

What is your hourly rate to provide testimony at trial?

A:

five hour minimum @ $300-$325.00 per hour

Q:

Please list any fees other than those stated above (E.g.: travel expenses, copy fees, etc.)

A:

out of pocket expenses for any items related to case or assignement
---
---
References
David Ondrey
Thrasher Dinsmore & Dolan
440-285-2242
DOndrey@tddlaw.com

Benjamin Fernandez IV
Cole, Scott & Kissane
9150 South Dadeland Boulevard
Miami, Florida 33156
305-350-5375
Ben.Fernandez@csklekga.com

Jonathan P. Harmon
Partner
McGuireWoods LLP
One James Center
901 East Cary Street
Richmond, VA 23219
804.775.4712 (Direct Line)
804.698.2073 (Direct FAX)
jharmon@mcguirewoods.com

Jordan D. Lebovitz, Esq.
Jamie Lebovitz
Nurenberg Paris -
(216) 694-5257 |
jordanlebovitz@nphm.com

Steven G. Schwartz, Esq.
Schwartz Law Group
6751 N. Federal Highway, #400
Boca Raton, Florida 33487
Ph: (561) 395-4747
Fx: (561) 367-1550

Travis L. Holtrey, Esq.
Managing Partner
Foreman-Watson-Holtrey, LLP
530 Frederica Street
Owensboro, Kentucky 42301
Phone: (270) 689-2412
Fax: (270) 689-2335
E-Mail: tholtrey@fwhlegal.com

Ryan H. Fisher
Lowe Eklund Wakefield & Mulvihill
1660 West 2d Street, Suite 610
Cleveland, OH. 44113
p) 216-781-2600
f) 216-781-2610
www.lewm.com

Michael Brand
Cole, Scott, Kissane, P.A.
Dadeland Center II
9150 South Dadeland Blvd Suite 1400
Miami, Florida 33156
305-350-5300
Michael.Brand@csklegal.com

John T. Wagener
Dressler & Peters, LLC
111 W. Washington Street
Suite 1900
Chicago, IL 60602
312-602-7369 (direct)
312-602-7360 (office)
312-637-9378 (fax)
jtwagener@dresslerpeters.com

David Valent, Esq.
1400 Midland Building
101 Prospect Ave., West
Cleveland, Ohio 44115
216-430-2196 (direct dial)
216-687-1841 (fax)
dvalent@reminger.com

Ervin Gonzalez
Colson Hicks Eidson
255 Alhambra Circle, Penthouse
Coral Gables, Florida 33134
Tel. (305) 476-7400
Fax. (305) 476-744

Andrew Wargo
Bonezzi Switzer Murphy Polito & Hupp Co. L.P.A.
1300 East 9th Street
Cleveland, Ohio 44114
216-875-2068
awargo@bsmph.com

John J. Reagan
3412 West Market St.
Akron, Ohio 44333
330-869-9007
john reagan@knrlegal.com

John L. Turner, Jr.
Gruber Hurst Johansen Hail, LLP
Fountain Place
1445 Ross Avenue, Suite 2500
Dallas, Texas 75202
Email: jturner@ghjhlaw.com
214-855-6817 (direct)

Tricia R. DeLeon, Partner Bracewell & Giuliani LLP
1445 Ross Avenue, Suite 3800 Dallas, Texas 75202
T: 214.758.1074 F: 214.758.8374
tricia.deleon@bgllp.com www.bgllp.com

Tracey L. Turnbull
Porter Wright Morris & Arthur, LLP
925 Euclid Avenue, Suite 1700
Cleveland, Ohio 44115
tturnbull@porterwright.com

Joel H. Holt
2132 Company Street
Christiansted, St. Croix
Virgin Islands 00820
340-773-8709
holtvi@aol.com

Gregory R. Talbot
Morgan, Lewis & Bockius LLP
1111 Pennsylvania Avenue, NW
Washington, DC 20004
202-739-5961
gtalbot@morganlewis.com

Ryan S. Perlin, Esq.
Anderson, Coe & King, LLP
201 N. Charles Street
Suite 2000
Baltimore, Maryland 21201
443 - 573 - 9333 (direct)
perlin@acklaw.com

Laurie J. Avery
One SeaGate
Suite 1600
Toledo, Ohio 43604-1576
419.254.1311
lavery@reminger.com
www.reminger.com

Michael Ely
Clapp, Desjardins & Ely PLLC
444 North Capitol St. NW
Suite 828
Washington, DC 20001
PH: 202-638-5300
F: 202-393-1725
mbe@cdelaw.net


---
---