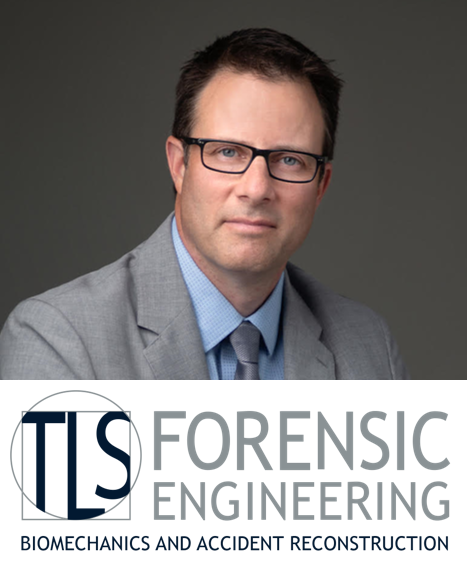 Dr. Thomas Jenkyn
TLS FORENSIC ENGINEERING Biomechanics & Accident Reconstruction (Available Nationwide)
13-1615 North Routledge Pk,
London , ON N6H 5L6
Mobile: 519-282-0275
Office: 519-204-8446
Introduction
TLS Forensic Engineering, an independent consulting firm, provides litigation support regarding the mechanisms of injury caused during transportation, pedestrian and recreational accidents. TLS Forensic objectively reviews the medical records, clinical images and performs biomechanical simulations to determine the magnitude of the force required to produce the resulting trauma. TLS Forensic provides clients with a comprehensive analysis of the cause of injury in a clear and objective evidence-based manner.

Dr. Jenkyn is a founding partner of TLS Forensic Engineering and has been qualified as an expert in accident reconstruction, biomechanics, forensic engineering and medical imaging; he has been providing expert opinion since 2008. Dr. Jenkyn is also a tenured Engineering Professor and a Professor of Human Biomechanics at Western University in London, ON, Canada where he has taught and conducted scientific research since 2002.
---
Areas of Expertise
Accident Reconstruction
Bicycle
Biomechanics
Bus & Truck Safety/Accident
Helmets
Motorcycles
Personal Injury
Seat Belts & Air Bags
Skiing & Snowboarding
Slip, Trip & Fall
---
---
---
---
---