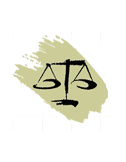 Thomas Collier
4405 Northside Parkway NW Suite 2417
Atlanta , GA 30327
Introduction
Mr. Collier is an expert Claims and Damages Consultant in Commercial Construction, Personal Injury, General Contracting, Third-Party, Insurance, and General Commercial Areas. These include Developer and Contractor Responsibilities; Injury, Safety and Maintenance; Defects and Delays Claims, Surety, Contracts, Costs, and Third- Party Responsibilities. Mr. Collier has experience with both arbitration and courtroom litigation, and has been qualified in all cases (including Daubert Hearings), with no disqualifications.

Mr. Collier also assists with loss mitigation, defects, damages, delays, and insurance, including investigation, design, repair, and corrective action.

Mr. Collier's career as an expert began from the perspective as an arbitrator for AAA and independent cases, as he was quickly asked by attorneys to consult and appear as an expert. These cases have been wide-ranging, involving defects, delays, prime and subcontracts, payments, performance, architectural and engineering issues, bonds, liens, abandonment, insurance, title, residential and property loss.

Mr Collier has been the Principal in dozens of real estate development, commercial and residential construction, and land development projects for over thirty-five years, with primary responsibility for overall conception, cost, production, scheduling, engineering, architectural services, subcontractor and employee relations, sales, leasing, finance, accounting, and contracts. He has also been the General contractor on a wide variety of recent and current construction projects – including office, historic renovation, building redesign, new home construction, disaster reconstruction, structural failure, and water intrusion projects.
---
Areas of Expertise
Accident Investigation
Accident Reconstruction
Arbitration & Mediation
Architecture
Building Contractor Liability
Business
Construction
Construction Damages
Construction Insurance
Contracts
Finance
Home Inspections
Homeowner's Insurance
Inadequate/Negligent Security
Land Use & Zoning
Liability Insurance
Manufactured Homes
Occupational Medicine
Parking Lots/Garages
Personal Injury
Premises Liability
Property & Casualty Insurance
Property Management
Real Estate Valuation
Residential Real Estate
Risk Management
Scheduling Delay & Analysis
Slip, Trip & Fall
Trusts & Estates
Workers Compensation Insurance
Wrongful Death
---
---
---