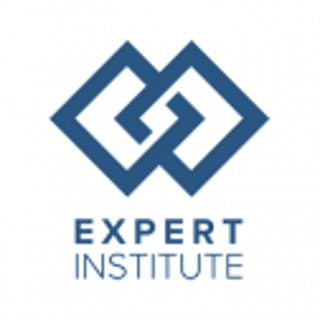 The Expert Institute
48 Wall St.
New York , NY 10005
Office: 646-655-7824
Fax: 646-655-7824
Introduction
The Expert Institute is the leading legal-tech platform for connecting attorneys with expert witnesses. Our mission is to reshape, modernize, and elevate the legal industry to a new plateau with cutting-edge technology.

We operate across all practice areas and work with over 4,000 law firms nationwide on both the plaintiff and defense side. Our service is highly comprehensive, encompassing a wide range of expert witness solutions with capabilities to support firms of all sizes.

Core service offerings include:
1. Expert witness searches and referrals
2. Phone consultations with subject matter experts
3. Daubert / Frye challenge studies on opposing experts

Attorneys can consult with industry specialists and key opinion leaders to educate and inform them while navigating through any theories of liability and causation. We can locate, vet and screen experts in as short as 24-48 hours.

Not only are we screening for expertise, our system also monitors Daubert / Frye challenge history while running checks on academic records, criminal background, board sanctions, malpractice claims, and litigation experience. We believe that every case is unique, and extensive due diligence is required to ensure that every attorney is paired with a fully vetted subject matter expert for their case.
---
Areas of Expertise
Bariatric Medicine
Emergency Medicine
Hospital & Medical Ethics
Internal Medicine
Medical Devices
Medical Malpractice
Physical Medicine & Rehabilitation
Pulmonary Medicine
Radiology
Trauma Surgery/Trauma Medicine
---
Expert Background
Q:

Please list your professional accreditations, degrees, licenses, and certificates granted:

A:

The Expert Institute is widely considered the market leader, providing expert witness solutions to over 4,000 law firms nationwide. Year after year we have been ranked the "#1 Expert Witness Provider" by the National Law Journal, New York Law Journal, The Recorder, Legal Times, Texas Lawyer, and Connecticut Law Tribune – in recognition of the exceptional level of service we are providing to the legal industry.

Q:

Please list your affiliations or memberships in any professional and/or industry organizations:

A:

In addition to working with the world's leading experts, The Expert Institute maintains extensive relationships with the nation's Top 100 University Medical Centers and Top 1000 Trade Organizations.

Q:

On how many occasions have you been retained as an expert?

A:

The Expert Institute has worked helped over 4,000 law firms connect with highly specialized experts on over 50,000 successful expert engagements.

Q:

For what area(s) of expertise have you been retained as an expert?

A:

Accounting, Accident Reconstruction, Appraisal & Valuation, Business, Financial & Marketing, Computers & Technology, Construction & Architecture, Employment & Vocational, Engineering, Environmental & Science, Family & Education, Forensic & Laboratory Testing, Security, Healthcare & Medical Services, Hotel, Food & Restaurant, Insurance, Law & Legal, Police & Penal, Real Estate

Q:

In what percentage of your cases were you retained by the plaintiff?

A:

50% Plaintiff

Q:

In what percentage of your cases were you retained by the defendant?

A:

50% Defense

Q:

What services do you offer? (E.g.: consulting, testing, reports, site inspections etc.)

A:

Expert Witness Services: Expert Witness Searches, Case Clinics, Phone Consultations, Daubert / Frye Challenge Studies, Case Reviews, Independent Medical Examinations, Depositions, Trial Testimonies, etc.
---