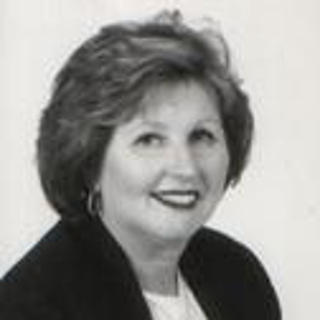 Susan Green
Susan Green & Associates, Inc.
PO Box 341813 10801 National Blvd., Suite 438
Los Angeles , CA 90064
Office: 310-559-8548
Fax: 310-559-8561
Introduction
Susan Green has been active in the rehabilitation community for over 20 years in the areas of workers' compensation, disability management, and consulting. She is an experienced expert witness in workers' compensation, personal injury, medical malpractice, employment discrimination, marital dissolution, Social Security disability, long-term disability, and Longshore cases. Sue is a Forensic Vocational Expert, Certified Vocational Expert, Certified Vocationologist, and Certified Vocational Counselor. Since 1995, she has been President of Susan Green and Associates. Sue and her team of associates provide prompt and professional expertise in job analysis, job placement, job seeking skills, labor market research, transferable skills, vocational testing, vocational rehabilitation plans, and case management. Please contact us to discuss the area in which we can best serve your needs.
---
Areas of Expertise
Americans with Disabilities Act (ADA)
Compensation
Discrimination
Employment
Family Law
Human Resources
Life Care Planning
Personal Injury
Sexual Harassment/Discrimination
Vocational Evaluation & Rehabilitation
Workplace Violence
---
Expert Background
Q:

Please list your professional accreditations, degrees, licenses, and certificates granted:

A:

Please see CV/website

Q:

Please list your affiliations or memberships in any professional and/or industry organizations:

A:

Please see CV/website

Q:

Please list any teaching or speaking experience you have had, including subject matter:

A:

Please see CV/website

Q:

Have any of your accreditations ever been investigated, suspended or removed? (if yes, explain)

A:

no

Q:

On how many occasions have you been retained as an expert?

A:

On numerous occasions since 1995

Q:

For what area(s) of expertise have you been retained as an expert?

A:

med mal, personal injury, products liability, divorce, ada, wrongful termination, earning capacity, discrimination in employment, employability, FEHA, reasonable accomodation, vocational analysis, vocational rehab.

Q:

In what percentage of your cases were you retained by the plaintiff?

A:

50-50

Q:

In what percentage of your cases were you retained by the defendant?

A:

50-50

Q:

On how many occasions have you had your deposition taken?

A:

around 20-25

Q:

When was the last time you had your deposition taken?

A:

3/08

Q:

On how many occasions have you been qualified by a court to give expert testimony?

A:

All the time. Every other day in Social Security, 2 or more in divorce, 4 to 5 in wrongful termination/discrimination, 2 in personal injury, 1 or more in ADA/Reasonable Accomodation

Q:

On how many occasions have you testified as an expert in court or before an arbitrator?

A:

approximately 12

Q:

For how many years have you worked with the legal industry as an expert?

A:

Since 1995

Q:

What services do you offer? (E.g.: consulting, testing, reports, site inspections etc.)

A:

consulting, expert witness, testimony, vocational evaluations, report writing, earning capacity analysis, etc.

Q:

What is your hourly rate to consult with an attorney?

A:

Q:

What is your hourly rate to review documents?

A:

Q:

What is your hourly rate to provide deposition testimony?

A:

Q:

What is your hourly rate to provide testimony at trial?

A:

Q:

Please list any fees other than those stated above (E.g.: travel expenses, copy fees, etc.)

A:
---
References
David Cwiklo
21550 Oxnard St. #1010
Woodland Hills, CA 91367
818-719-800
dpcwiklo@aol.com

Kolodny & Anteua
9100 Wilshire Blvd., 9th floor
Beverly Hills, CA 90212-3425
310-271-5533
anteau@kolodny-anteau.com

---
---