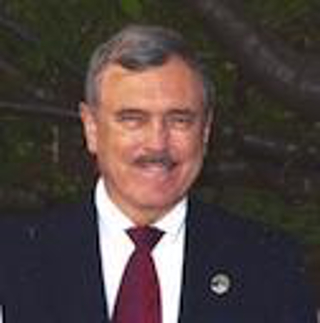 Mr. Stewart C Burkhammer, P.E., CSP, OHST, ASSE FELLOW
Burkhammer Consulting Services
1130 Heron Point Way
DeLand , FL 32724
Introduction
Stewart C. "Stew" Burkhammer of Burkhammer Consulting Services (BCS) provides expert construction safety consultation, case development, and expert witness support to attorneys and their clients in all 50 states and the District of Columbia.

As an internationally recognized construction safety consultant, Stew helps you, as an attorney, prepare cases dealing with construction issues and construction accidents on today's mega, medium, and small worksites. BCS will assist attorneys and provide concise, accurate reports based on facts and today's rules and regulations to attorneys for both plaintiffs and defendants in cases involving Construction Accidents.

Stew (BCS) has testified, been deposed, guided research, and done accident analysis in construction accident cases involving Slips, Trips, and Falls, Personal Injury, Disability, Wrongful Death, and/or OSHA Citations and Regulations.

Stew has spent more than 40 years in the construction industry dealing with safety and health issues and construction accidents on hundreds of jobsites, both in government and in private industry. He has inspected and audited worksites, evaluated jobsite safety and health programs, and helped write safety legislation and regulations working for/with OSHA/DOL and/or private industry.

Burkhammer has held entry, mid-level, and executive positions for forty years with Bechtel, where he directed an ES&H workforce and managed construction safety on multi-cultural worksites. From 2002-2008, Stew also served as Director of Construction Services at OSHA/DOL. Stew opened Burkhammer Consulting Services in 2008 and serves the legal community, construction companies, and public groups.

Primary Focus: Construction Accidents, Personal injury, Disability, Wrongful Death, OSHA Litigation Support, Construction Safety Expert Consulting, OSHA Inspection Reviews, Multi-Employer Worksite Safety, OSHA Codes/Standards, Accident Investigation, Expert Witness Services, and Oral Presentations.

Every case is significant.

For a complete curriculum vitae and fee schedule, please contact Burkhammer Consulting at 240-285-8222 or email at safetystew1@msn.com.
---
Areas of Expertise
Accident Investigation
Building Codes
Construction Safety
Construction Site
Disaster Management
Forklifts
Machine Guarding
OSHA
Personal Injury
Power Tools
---
Expert Background
Q:

Please list your professional accreditations, degrees, licenses, and certificates granted:

A:

Registered Professional Engineer P.E., Safety Engineering
Certified Safety Professional CSP, Management Aspects
Certified Safety Professional CSP, Construction
Certified Health & Safety Technologist
Certified Asbestos Abatement Supv.
Certified Safety Manager WSO-CSM


Q:

Please list your affiliations or memberships in any professional and/or industry organizations:

A:

ASSE- American Society of Safety Engineers (FELLOW)
NSC - National Safety Council - Construction Division
WSO - World Safety Organization (Member Emeritus)
NCSE - National Construction Safety Executives (Member Emeritus)
NCA - National Constructors Association (Past Member)
SEI - Safety Equipment Institute (Past CEO and Board Chair)
NCCCO - National Commission for Certification of Crane Operators (Past
Commissioner)
AGC - California Association of General Contractors (Past Member)
ANSI - Executive Standards Council (Past Member)
ANSI A10 - American National Standards Institute (Past Member)

---
References
References available upon request.