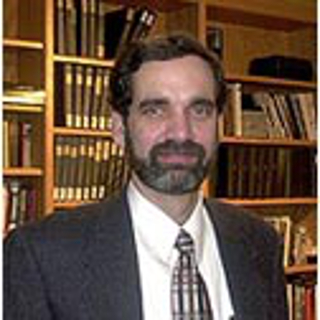 Steven Richeimer, M.D.
137 N. Larchmont Bl., #448
Los Angeles , CA 90033
Office: 323-692-3611
Fax: 323-935-0791
Introduction
Dr. Richeimer is board certified in pain medicine, psychiatry, and anesthesiology. His areas of expertise are pain management, neuropathic pain, back pain, Complex Regional Pain Syndrome (aka Reflex Sympathetic Dystrophy, RSD, CRPS), personal injury, pain medications and opioids (opiates), malpractice, psychotropic medications, nerve blocks, spinal injections and implants, and issues related to pain and suffering.
---
Areas of Expertise
Anesthesiology
Competency
Forensic Psychiatry
Pain Management
Personal Injury
Psychiatry
Testamentary Capacity
Undue Influence
---
Expert Background
Q:

Please list your professional accreditations, degrees, licenses, and certificates granted:

A:

Diplomate, American Board of Anesthesiology, April 1995, #25792
Diplomate, ABA with Subspecialty Certification in Pain Management, September 1996, #25792
Diplomate, American Board of Psychiatry & Neurology (Psychiatry), March 1988, #30074
Medical License: California G51560

Q:

Please list your affiliations or memberships in any professional and/or industry organizations:

A:

American Pain Society
American Society of Regional Anesthesia
American Academy of Pain Medicine
American Medical Association
California Medical Association
International Association for the Study of Pain
International Spinal Injection Society
Los Angeles County Medical Association

Q:

Please list any teaching or speaking experience you have had, including subject matter:

A:

Please see CV

Q:

Have any of your accreditations ever been investigated, suspended or removed? (if yes, explain)

A:

No

Q:

On how many occasions have you been retained as an expert?

A:

100

Q:

For what area(s) of expertise have you been retained as an expert?

A:

100
---
References
Benjamin Schonbrun
723 Ocean Front Walk
Venice, CA 90291
310-396-0731
Re: personal injury plaintiff
********
Robert Bleicher, Esq.
50 California St., Suite 2800
San Francisco, CA 94111
Tel: 415-743-6943
Re: Maritime injury defense
********
Jimmy Faircloth, Esq.
1535 Jackson St.
PO Box 12730
Alexandria, Louisiana 71315-2730
Tel: 318-442-9533
Fax: 318-442-9532
Re: improper procedure technique
********
Tom Gibilisco, Esq.
5902 Monterey Road #150
Los Angeles, CA 90042
(323) 255-4550
Re: Hospital defense

---
---