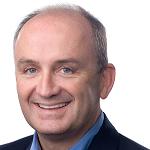 Mr. Steven R Norris
Norris Realty Advisors
101 E. Green Street, Suite 9
Pasadena , CA 91105
Introduction
Norris Realty Advisors is a commercial real estate appraisal and consulting firm located in Pasadena, California. The firm provides both appraisal and advisory services to a wide variety of clients, including consulting for mortgage financing purposes, pension fund advisors, insurance companies, governmental agencies, estate valuation and taxation issues.

The firm has also been involved in a number of highly complex and unusual valuation assignments, with a specialization in forensic valuation, litigation support, and extensive expert witness experience. Further specific details of our experience can be found at our corporate web site.

Specialties: Real estate consulting and appraisal, complex property analysis, real estate tax appeal, right of way, eminent domain, as well as litigation support and expert witness.
---
Areas of Expertise
Bankruptcy
Commercial Real Estate
Construction Damages
Eminent Domain
Land Use & Zoning
Railroad
Real Estate Damages
Real Estate Valuation
Retail Real Estate
Trusts & Estates
---
Expert Background
Q:

Please list your professional accreditations, degrees, licenses, and certificates granted:

A:

Please reference CV

Q:

Please list your affiliations or memberships in any professional and/or industry organizations:

A:

Mr. Norris is a Member of the Counselors of Real Estate

The Counselors of Real Estate is the membership organization established exclusively for real estate advisors who provide intelligent, unbiased, and trusted advice for a client or employer.

Founded in 1953, the organization serves 1,100 members worldwide, all who hold the "CRE" credential. CREs are linked to one another by their commitment to integrity, competence, community, trust, and service; and they adhere to a strict Code of Ethics and Standards of Professional Practice.

Mr. Norris also is an MAI Member of the Appraisal Institute


Q:

Please list any teaching or speaking experience you have had, including subject matter:

A:

Instructor at UCLA Extension in Argus (complex cash flow software)

Q:

Have any of your accreditations ever been investigated, suspended or removed? (if yes, explain)

A:

No

Q:

On how many occasions have you been retained as an expert?

A:

More than 30 times

Q:

For what area(s) of expertise have you been retained as an expert?

A:

Appraisal, valuation, fair market rent, fair market value of real estate

Q:

In what percentage of your cases were you retained by the plaintiff?

A:

Approximately 50%

Q:

In what percentage of your cases were you retained by the defendant?

A:

Approximately 50%

Q:

On how many occasions have you had your deposition taken?

A:

More than 25 times.

Q:

When was the last time you had your deposition taken?

A:

2016

Q:

On how many occasions have you been qualified by a court to give expert testimony?

A:

More than 25 times

Q:

On how many occasions have you testified as an expert in court or before an arbitrator?

A:

Approximately 10 times.

Q:

For how many years have you worked with the legal industry as an expert?

A:

More than a decade

Q:

What services do you offer? (E.g.: consulting, testing, reports, site inspections etc.)

A:

Appraisal, valuation, consultation

Q:

What is your hourly rate to consult with an attorney?

A:

Please contact

Q:

What is your hourly rate to review documents?

A:

Please contact

Q:

What is your hourly rate to provide deposition testimony?

A:

Please contact

Q:

What is your hourly rate to provide testimony at trial?

A:

Please contact

Q:

Please list any fees other than those stated above (E.g.: travel expenses, copy fees, etc.)

A:

All other fees billed separately from above
---
---
---
---