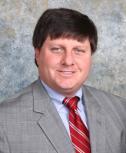 Steve Weinstein, P.E.
The Falcon Group
Introduction
Mr. Weinstein is a Senior Engineer for engineering design and project management for the firm's construction defect and litigation support sector. Included in his responsibilities are analysis, design, inspections and development of repair solutions for site and building components and systems. His experience is in both residential and commercial construction including low, mid and high-rise structures. Site development and infrastructure experience includes design, inspections and construction management. Mr. Weinstein's experience is in both the private and public sectors as a municipal engineer, consultant, owner's representative and developer.

Specifically, Mr. Weinstein has extensive experience in all aspects of land-use, planning and development including site grading, storm water management, zoning compliance and environmental permitting issues. He is credited with directing value engineering and resolution of numerous design and construction issues. His vast experience in the multifamily residential industry includes development of low and midrise vertical structures from massing concepts through construction. As a former development executive, he has had overall responsibility for real estate projects from concept development through transition. As a member of the International Code Council, Mr. Weinstein is intimate in code compliance and the development of innovative, cost effective building structures. As a manager, developer and municipal engineer, Mr. Weinstein has been responsible for development and delivery of on time and on budget construction projects.

Mr. Weinstein's experience also includes owner's representation and professional testimony in support of various litigation matters including very high profile cases. Steve has developed a very well respected reputation as an expert witness. Steve has also provided testimony for municipal, county, state and utility boards, governing bodies and authorities.

In addition to securing project entitlements and regulatory approvals, he has negotiated developer's agreements with utility authorities and governing bodies. His developments experience includes obtaining more than $1.3 Billion in commercial and residential project approvals.

Mr. Weinstein has received his professional accreditation in the United States Green Building Council's LEED program. This is the nationally accepted benchmark for the design, construction and operation of high performance green buildings. He is well versed in requirements for building LEED certification in existing sustainable building construction practices including, site design and renewable energy resources.
---
Areas of Expertise
Architecture
Building Codes
Construction
Design Engineering
Forensic Engineering
Hydraulic Engineering
Hydrology & Groundwater
Land Use & Zoning
Landscape Design
Professional Engineering
Water/Sewage Treatment Engineering
---
---
---