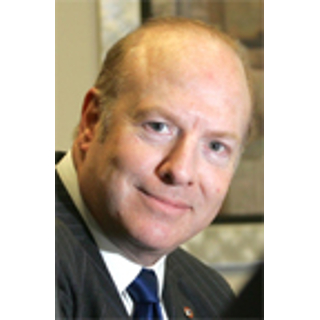 Steve R Lee
Steve Lee & Associates, LLC
1800 Century Park East, 6th Floor
Los Angeles , CA 90067
Office: 310-785-1000
Fax: 818-889-8400
Introduction
Forensic investigator and expert witness, Steve R. Lee, has been a driving force in winning billions of dollars of settlements, recoveries and savings for his clients. Widely recognized for his expertise in white collar crime, various species of fraud, defeating class certification, commercial damages, data privacy, cyber security, economic espionage, cyber crime and eDiscovery, Lee is a guest commentator on Fox Business News, CNN and CNBC addressing such topics as the Madoff Ponzi scheme, the SEC's investigation of Goldman Sachs, the Galleon hedge fund scandal and global security issues.

As specialists in high stakes litigation, Mr. Lee and his firm were litigation consultants and forensic advisors to Discover Card and Morgan Stanley in one of the largest commercial antitrust damages lawsuits in US history. The matter settled favorably for Mr. Lee's clients in the amount of US $2.75 billion. Scores of finance, insurance, airline, automotive, high technology, healthcare, media and entertainment, energy, utility, food and beverage, government and private equity clients both domestically and internationally have capitalized on the firm's expertise, discretion and demonstrated ability to prevail.

Lee was the principal expert testifier in the recent landmark Courtney Love Cobain "twibel" matter as well as being instrumental in defeating class certification in various TCPA and labor and employment matters. Lee has been recognized as an expert in the following areas: mortgage fraud, bank fraud, securities issues, employment/labor matters, forensic accounting, forensic economics, misappropriation of intellectual property, complex commercial damages, computer forensics, discovery, e-discovery, antitrust damages, information security, cyber stalking, weights and measures, the Foreign Corrupt Practices Act, the Telephone Consumer Protection Act, financial misstatements, social media and mobile telecommunications technology. Mr. Lee's testimony has been specifically and extensively cited at the appellate level in affirming rulings for his clients.

Lee has testified in the United States, The Caribbean, Europe, the Near East, the Far East, and Australia. Lee and his team have worked in more than 30 countries.

Among Mr. Lee's other credentials, he is a Certified Management Consultant (CMC), Certified Fraud Examiner (CFE) and a licensed Private Investigator in the State of Illinois (Lic. 115.002251).
---
Areas of Expertise
Antitrust
Asset Searches
Auditing
Banking
Bankruptcy
Business
Business Interruption
Business Valuation
Class Actions
Computer Security
Corporate Governance
Economics
Electronic Discovery
Employment
Entertainment & Media
Evidence Analysis & Preservation
Finance
Forensic Accounting
Fraud Investigation
Health Care Economics
Health Care Litigation
Inadequate/Negligent Security
Information Technology
Insurance
Insurance Fraud
Intellectual Property
International Business
Internet
Law Enforcement
Marketing
Medical Fraud
Mergers & Acquisitions
Private Investigators
Public Opinion & Survey Research
Risk Management
Security Management
Stalking
Surveillance
Telecommunications
Telephony
Tourism & Travel Industry
Weapons
White Collar Crime
Workplace Violence
Wrongful Termination
---
Expert Background
Q:

Please list your professional accreditations, degrees, licenses, and certificates granted:

A:

Masters in Economics
Masters in Management
Bachelors in Economics
Certified Fraud Examiner
Certified Management Consultant

Q:

Please list your affiliations or memberships in any professional and/or industry organizations:

A:

Association of Certified Fraud Examiners
American Bar Association
Institute of Management Consultants
ASIS
Infragard
Association of Records Management Administrators


Q:

Please list any teaching or speaking experience you have had, including subject matter:

A:

Information Systems (Webster University, Keflavik, Iceland)
Strategic Planning (Webster University, Keflavik, Iceland)
Corporate Finance (Webster University)
Introductory Economics (University of Missouri)
Trade Secrets and Cyber Security (California Bar Association)
Functions of an Expert Witness (University of San Diego - School of Law)
"Detecting Fraud" (Commercial Finance Association)
"Cyber Security" (Enfuse Conference)
"Cyber Security and the Law Firm" (Bar Association of San Francisco)
"Law Firms and Information Governance" (Chicago Bar Association)
"Integrating Physical and Cyber Security" (Northern Trust VIP Event)
"Due Diligence in China" (Cayman Islands)
"Global Risk Assessment" (Morgan Stanley)

Q:

Have any of your accreditations ever been investigated, suspended or removed? (if yes, explain)

A:

No

Q:

On how many occasions have you been retained as an expert?

A:

50 - 100

Q:

For what area(s) of expertise have you been retained as an expert?

A:

Mortgage fraud, bank fraud, securities issues, employment/labor matters, forensic accounting, forensic economics, misappropriation of intellectual property, trade secrets, complex commercial damages, computer forensics, discovery, e-discovery, antitrust damages, information security, cyber stalking, weights and measures, the Foreign Corrupt Practices Act, the Telephone Consumer Protection Act, financial misstatements, fiduciary responsibilities, Black-Scholes, scienter, accounting standards of practice, business standards of practice, information governance, social media and mobile telecommunications technology

Q:

In what percentage of your cases were you retained by the plaintiff?

A:

10%

Q:

In what percentage of your cases were you retained by the defendant?

A:

90%

Q:

On how many occasions have you had your deposition taken?

A:

50 - 100

Q:

When was the last time you had your deposition taken?

A:

This month.

Q:

On how many occasions have you been qualified by a court to give expert testimony?

A:

12

Q:

On how many occasions have you testified as an expert in court or before an arbitrator?

A:

12

Q:

For how many years have you worked with the legal industry as an expert?

A:

30

Q:

What services do you offer? (E.g.: consulting, testing, reports, site inspections etc.)

A:

Expert Witness
Consulting
Internal Investigations
Depositions
Reports
Data Analytics
---
References
Scott A. Carlson, Chair, eDiscovery and Information Governance
Seyfarth Shaw LLP
233 South Wacker Drive , Suite 8000
Chicago, IL 60606-6448 USA
(312) 460-5946
scarlson@seyfarth.com

Richard A. Wohlleber, Partner
Chapman and Cutler LLP
111 W Monroe Street, Suite 1600
Chicago, Illinois 60603
(312) 845-3835
wohlleber@chapman.com

Christie Del Rey-Cone, Partner
cerasia | del rey-cone
150 Broadway, Suite 1517
New York, NY 10038
(973) 786-1368
christie@cdemploymentlaw.com

Mac Imrie, Partner
Maples and Calder (Hong Kong) LLP
53rd Floor, The Center 99 Queen's Road Central
Hong Kong, PRC
Phone 852 3690 7442
mac.imrie@maplesandcalder.com

Richard W. Brunette, Jr., Partner
Sheppard Mullin Richter
333 S. Hope Street, Suite 4700
Los Angeles, CA 90071
(213) 617-4174
rbrunette@sheppardmullin.com