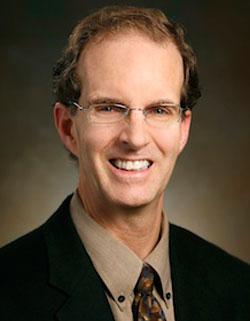 Dr. Steve R. Lasater
Optimal Wellness Medical
5070 Cascade Road SE, Suite #210
Grand Rapids , MI 49546
Mobile: 616-822-9438
Office: 616-301-7390
Fax: 616-301-7277
Introduction
Dr. Lasater earned his undergraduate degree from Rice University then attended the University of Texas Southwestern Medical School. He completed his residency at Broadlawns Medical Center (affiliated with the University of Iowa College of Medicine) and a fellowship at St. Luke's Hospital in Milwaukee, Wisconsin. Dr. Lasater has been certified by the American Board of Family Medicine, the American Board of Bariatric (Obesity) Medicine, the American Board of Clinical Lipidology, and the American Board of Preventive Medicine.

Steve R. Lasater MD specializes in the use of bio-identical hormone replacement therapy to treat the signs and symptoms of deficiency of the hormones estradiol( estrogen), progesterone, and testosterone that occur in women around the time of menopause, as well as the signs and symptoms of testosterone deficiency that occur in men as a consequence of aging. His approach is strongly evidence-based, relying not just on published guidelines but also on the scientific evidence underlying those guidelines. He has particular interest in the effects of hormones on cancer risk, and the interaction between hormone levels and cardiovascular disease risk.

Dr. Lasater has completed over 28 hours of Continuing Medical Education specifically addressing how to be an effective expert witness, including case reviews, depositions, and testimony at trial.
---
Areas of Expertise
Alcohol
Alternative Medicine
Bariatric Medicine
Family Practice/Family Medicine
---
Expert Background
Q:

Please list your professional accreditations, degrees, licenses, and certificates granted:

A:

Rice University, Houston, Texas; Bachelor of Arts degree in Electrical (Biomedical) Engineering, 1975.
(PPG Industries Scholar; George R. Brown Engineering Award.)

University of Texas Southwestern Medical School, Dallas, Texas; Doctor of Medicine degree, 1979.

Residency in Family Medicine, Broadlawns Medical Center, Des Moines, Iowa (affiliated with the University of Iowa College of Medicine), 1979-82.

Fellowship in Hyperbaric Medicine, St. Luke's Hospital, Milwaukee, Wisconsin, 1984-86.

Fellow, American Academy of Family Physicians, 1987.

Diplomate, American Board of Family Medicine, 1982. Recertified 1989, 1996, & 2003 (current through 12/31/23).

Diplomate, American Board of Clinical Lipidology, 2008.

Diplomate, American Board of Bariatric/Obesity Medicine, December 2009.

Diplomate, American Board of Preventive Medicine in Undersea and Hyperbaric Medicine, 2000.

Certified Wound Specialist, American Academy of Wound Management, 2004.

Additional Qualifications:
Diving and Hyperbaric Medicine Consultant to the Divers Alert Network, Duke University, 1984 - 2008.
Member, Utilization Management and Quality Management Committees, Priority Health HMO, 1988-2001.
Member, Pharmacy & Therapeutics Committee, Priority Health HMO, 2001-2005.
Completed 'Physician in Management' Seminars I & II from the American College of Physician Executives, 1991-92.
Certified by the American Red Cross in Basic and Advanced Cardiac Life Support.
Divemaster certification, National Association of Underwater Instructors, 2005.
Completed Masters in Lipidology course through the National Lipid Association, 2007.




Q:

Please list your affiliations or memberships in any professional and/or industry organizations:

A:

Adjunct Assistant Professor, Department of Family Medicine, Michigan State University, College of Human Medicine, Grand Rapids, Michigan.

Active Member, Medical Staff, Spectrum Health Butterworth Hospital, Grand Rapids, Michigan (Departments of Family Practice and of Hyperbaric Medicine).

Member, Christian Medical Association (1975-present)

Member, Association of American Physicians and Surgeons (2012-present)

Member, American College of Hyperbaric Medicine

Member, National Lipid Association

Member, American Society for Preventive Cardiology


Q:

Please list any teaching or speaking experience you have had, including subject matter:

A:

Presenter of numerous medical talks for several major pharmaceutical companies.

Presenter of community medical informational talks on hormones, and on the health aspects of alcohol.

Clinical
Investigations:

Protocol AK 140020. Glaxo Wellcome, Inc. Primary Care Study to Estimate the prevalence of Sexual Dysfunction Reported by Patients Currently Taking New Generation Antidepressant Medication for a Diagnosis of Depression. 1999-2000

Protocol 100268. Bayer Corporation. Avelox Clinical Experience Study. 2000

Protocol SUM40260. Glaxo Wellcome, Inc. Patient Treatment Preference for and Satisfaction with Migraine Headache Therapy: Imitrex (sumatriptan succinate) Tablets Versus Current (non-triptan) Therapy. 2000

Protocol CV 123-228. Bristol-Myers Squibb. Pravastatin Inflammation/CRP Evaluation (PRINCE). 2000

Protocol AI420-088. Bristol-Myers Squibb. An Open-Label, Multicenter Non-Comparative Study of Oral Gatifloxacin in the Treatment of Community-Acquired Respiratory Tract Infections (Acute Bacterial Exacerbations of Chronic Bronchitis, Acute Uncomplicated Maxillary Sinusitis, and Pneumonia). 2000

Protocol S3B40032. Glaxo Wellcome, Inc. An Observational Study to Assess Prevalence, Natural History, and Burden of Illness of Irritable Bowel Syndrome (IBS) in Clinical Practice and to Evaluate the Impact of Alosetron Treatment on Natural History and Burden of Illness in a Cohort of Females Whose Predominant Bowel Symptom is Diarrhea. 2000

Co-principle Investigator for AstraZeneca JUPITER Trial involving use of rosuvastatin in patients with normal cholesterol levels but elevated C-Reactive protein levels. 2003-2008

Co-principle investigator in ClinVest Asthma Patient Questionnaire Study. 2008

Publications:

"Carbon Monoxide Poisoning" (letter), Canadian Medical Association Journal 134: 991 - 992; May 1, 1986.

Van Meter, K., Lasater, S.R., Whidden, S.J., and Gottlieb, S., "Hyperbaric Oxygen Therapy and Wound Healing" in Current Concepts in Wound Care, Vol. 9, No. 3, pp. 7-10, Fall, 1986.

"Questioning Medical Advances Without Social Input" (letter), Medical World News, March 23, 1987, p.3.


Q:

Have any of your accreditations ever been investigated, suspended or removed? (if yes, explain)

A:

I have allowed three of my four board certifications to lapse due to changes in my chosen subspecialty.
I am still currently certified by the American Board of Family Medicine.

Q:

On how many occasions have you been retained as an expert?

A:

Once - 2018

Q:

For what area(s) of expertise have you been retained as an expert?

A:

Breast cancer

Q:

In what percentage of your cases were you retained by the plaintiff?

A:

100%

Q:

In what percentage of your cases were you retained by the defendant?

A:

0%

Q:

On how many occasions have you had your deposition taken?

A:

None yet

Q:

When was the last time you had your deposition taken?

A:

N/A

Q:

On how many occasions have you been qualified by a court to give expert testimony?

A:

None yet

Q:

On how many occasions have you testified as an expert in court or before an arbitrator?

A:

None yet

Q:

For how many years have you worked with the legal industry as an expert?

A:

One

Q:

What services do you offer? (E.g.: consulting, testing, reports, site inspections etc.)

A:

Consulting, reports, expert opinion.

Q:

What is your hourly rate to consult with an attorney?

A:

$450 per hour

Q:

What is your hourly rate to review documents?

A:

$450 per hour

Q:

What is your hourly rate to provide deposition testimony?

A:

$450 per hour

Q:

What is your hourly rate to provide testimony at trial?

A:

$650 per hour

Q:

Please list any fees other than those stated above (E.g.: travel expenses, copy fees, etc.)

A:

Travel expenses 'home-to-home' $450 per hour
---
---
---
---