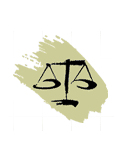 Mr. Steve Cain
Forensic Tape Analysis, Inc.
6242 Jones Rd.
Burlington , WI 53105
Office: 262-348-1313
Fax: 262-348-0037
Introduction
Forensic Tape Analysis, Inc. offers a wide array of services including videotape enhancement, videotape authentication, still image enhancement, time-lapse videotape testing, recorder testing, audiotape authentication, audiotape enhancement, voice identification, and questioned document examination.

Steve Cain has over 20 years experience in examining audio and or/video tapes for the U.S. Department of Justice (inclulding the White house Senate Select Judiciary Committee: Clarence Thomas/Anita Hill, the Senate Investigation Sub-Committee: "China Gate" Investigation), U.S. Attorney's Office, over 100 Public Defenders' offices, F.B.I.,S.E.C.,D.E.A.,Customs, I.R.S., Secret Service, A.T.F., and over 1,000 law firms in both criminal and civil cases in the U.S. and overseas.

You can be assured when you retain our services that you will be forming a relationship with a well-respected company and an expert who will play an integral role in the outcome of your case.

Our very specialized services are not something that many are familiar with, so feel free to call us for a consultation. We will take the time to explain exactly which service will best benefit you and how it will affect your case specifically.
---
Areas of Expertise
Audio
Document Examination
Video
---
---
---