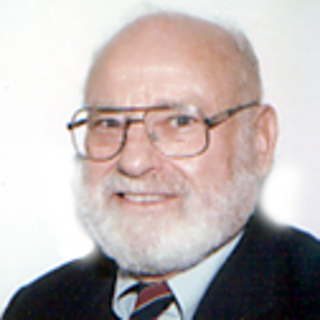 Stephen B. Shohet, MD.
Professor Of Medicine
1925 Gough Street
San Francisco , CA 94109
Office: 415-922-3070
Fax: 415-922-3113
Introduction
Dr. Shohet is Emeritus Professor of Medicine and Laboratory Medicine at the University of California, San Francisco. He is licensed in California and has served on several national hematology committees. His areas of expertise include hematology, leukemias, lymphomas, white cell diseases, blood clotting, heparin-induced thrombocytopenia, thrombosis, bleeding, anemias, sickle cell disease, red cell disorders, platelet problems and the hematologic consequences of toxic exposure.

Dr. Shohet has considerable litigation experience for both plaintiffs and defense. He is also available for consultation on biomedical and patent issues.

Dr. Shohet may be contacted at (415) 922-3070, or at sbshohet@gmail.com.
---
Areas of Expertise
Biomedical
Hematology
Laboratory Medicine
Microbiology
Oncology
Patents
Radiation Oncology
---
Expert Background
Q:

Please list your professional accreditations, degrees, licenses, and certificates granted:

A:

M.D. Diplomate In Internal medecine
Licensed in California

Q:

Please list your affiliations or memberships in any professional and/or industry organizations:

A:

American Society of Hematology
American Society of clinical Ivestigation
American Association of physicians
Academy of Clinical Laboratory Physicians
Etc.

Q:

Please list any teaching or speaking experience you have had, including subject matter:

A:

Professor of Medicine and laboratory Medecine at University of California San Francisco for 30 + years,chief of Hematology, Director of the Cancer Research Institute, Director of Hematology training program, Director NIH and other Hematology research programs, etc.

Q:

Have any of your accreditations ever been investigated, suspended or removed? (if yes, explain)

A:

no

Q:

On how many occasions have you been retained as an expert?

A:

Dozens

Q:

For what area(s) of expertise have you been retained as an expert?

A:

Hematology clinical problems including bleeding and clotting problems, Leukemias and bone marrow problems, Anemias, Heparin induced and other thrombocytopenias, and hematologic cancers.
Hematology Patent issues.
Toxic exposure problems in Hematology,

Q:

In what percentage of your cases were you retained by the plaintiff?

A:

Circa 75%

Q:

In what percentage of your cases were you retained by the defendant?

A:

Circa25%

Q:

On how many occasions have you had your deposition taken?

A:

around 15

Q:

When was the last time you had your deposition taken?

A:

2008

Q:

On how many occasions have you been qualified by a court to give expert testimony?

A:

about 10

Q:

On how many occasions have you testified as an expert in court or before an arbitrator?

A:

about 6-8

Q:

For how many years have you worked with the legal industry as an expert?

A:

about 10

Q:

What services do you offer? (E.g.: consulting, testing, reports, site inspections etc.)

A:

Consulting, literature research, reports

Q:

What is your hourly rate to consult with an attorney?

A:

600/hr

Q:

What is your hourly rate to review documents?

A:

600/hr

Q:

What is your hourly rate to provide deposition testimony?

A:

6oo/hr

Q:

What is your hourly rate to provide testimony at trial?

A:

600/hr

Q:

Please list any fees other than those stated above (E.g.: travel expenses, copy fees, etc.)

A:

travel time - in transit only
---
---
References
Paul Melodia
Walkup, Melodia,Kelly and Echeverria
650 California St .San Francisco Ca 9410
(415) 981 7210


Stephen Goldberg
Heller Ehrman White & Mc Auliffe
601 So Figueroa St.
Los Angeles Ca 90017
(213) 244 7833
---
---