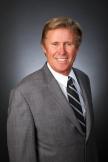 Stephen George
Landscapes West
3525 Del Mar Heights Rd.
San Diego , CA 92130
Mobile: 619-247-5567
Office: 858-278-0308
Fax: 619-542-9126
Introduction
Stephen George has over 40 years experience as a design/build landscape designer and landscape contractor. Along with being licensed as a C-27 landscape contractor in California, he has also been certified as a Industry Expert with the California Contractors State License Board.
Stephen provides litigation and consulting services to Attorneys regarding Landscape Design and Construction issues, as well as personal injury.
---
Areas of Expertise
Brick & Stone
Concrete/Cement
Construction
Landscape Design
---
References
Julie Corbo Ridley, esq.
Hurst & Hurst
701 B Street, Suite 1700
San Diego, CA 92101
(619) 236-0016
julie@hyrst-hurst.com

Su L. Barry
350 10th. Street, Suite 880
San Diego, CA 92101
(619) 886-8686
su@barryfiskelaw.com

Dan Livingston & Thomas Vincent
Payne & Fears
Jamboree Court
4 Park Plaza, Suite 1100
Irvine, CA 92614
(949) 439-6345
TLV@paynefears.com
DML@paynefears.com

Matthew Blancato
Hiden Rott Oertle Law Office
2635 Camino Del Rio South, Suite 110
San Diego, CA 92108
(619) 296-5171
mblancato@hrollp.com

Alexander Schack & Kathy Schack
Schack Law Group - SDG&E fire claims
16870 West Bernardo Drive, Suite 400
San Diego, CA 92127
(858) 485-6535
kathyschack@amslawoffice.com
alexschack@amslawoffice.com

---
---