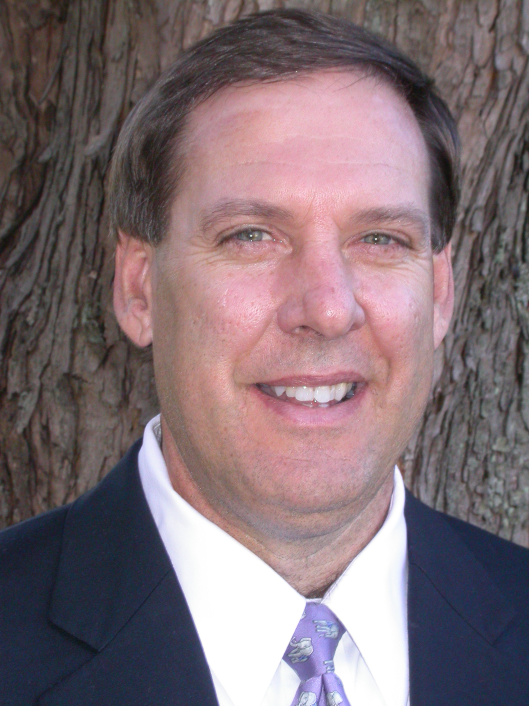 Dr. Stan L Block
kentucky pediatric and adult research, inc.
950 TEMPLIN AVE
BARDSTOWN , KY 40004
Mobile: 502-507-8881
Office: 502-348-5860
Introduction
I am a full time board-recertified, general pediatrician practicing in rural Kentucky for over 35 years, with vast experience and expertise in all outpatient pediatric issues. I am the most published private practice pediatrician in the USA, with over 150 Pub Med articles (most under Block, SL) and author of numerous general pediatric topics for Pediatric Annals (37), Infectious Diseases in Children, Contemporary Pediatrics, along with numerous "white papers" and expert columns. And most uniquely, nearly all the digital case photos in the 37 Pediatric Annals articles are from my own patient population. I am considered an expert by the FDA, the NIH, the American Academy of Pediatrics (AAP) and many pharmaceutical companies in many pediatric areas. I am president of the largest most diverse outpatient pediatric research group in the USA (marty@KPAR.us). Furthermore, exemplifying my approachability, friendliness and superb rapport with all my patients in my practice, I have been voted "Best Pediatrician" in Nelson County for 7 years. Thus, proving that I can explain nearly any pediatric problem to any level of parental or adolescent sophistication. Furthermore, I have received numerous prestigious national awards including from the AAP, Pediatric Infectious Disease Society, and as the "Distinguished Alumnus" from the University of Kentucky. I am on the editorial boards of several prestigious pediatric journals (e.g., PIDJ and Pediatric Annals), and review innumerable submitted innovative pediatric medical articles annually for Pediatric Infectious Diseases Journal, Pediatrics, Journal of Pediatrics, etc. Due to my expertise, i have lectured and presented Grand Rounds at many major universities and to small and large pediatric scientific meetings for over 2 decades. I can fairly quickly provide you with detailed, insightful, well researched assessments and opinions, along with a vast array of supporting expert and scientific articles due to my immense writing experience, personal textbooks, and library contact. Or, if you wish to have a timely and rapid assessment of your case and its merits, feel free to contact me as well. I am expeditious and thorough.
---
Areas of Expertise
Infectious Disease
Pediatrics
---
Expert Background
Q:

Please list your professional accreditations, degrees, licenses, and certificates granted:

A:

American Pediatric Board (scored in top 1% of all pediatricians in the written test) and pediatric board re-certified twice (scored 94%, 95%)
Medical Doctor from Univ. of KY., Lexington, KY
Pediatric residency at Wake Forest (Bowman Gray) School of Medicine, Winston Salem, NC


Q:

Please list your affiliations or memberships in any professional and/or industry organizations:

A:

Kentucky Pediatric Society
Kentucky Medical Society.
American Academy of Pediatrics,
-Section on Adolescent Health
-Section on Infectious Diseases
-Section on Scientific Advances in Therapeutics and Technology
Pediatric infectious disease society.

Q:

Please list any teaching or speaking experience you have had, including subject matter:

A:

vaccines, pediatric outpatient infectious diseases, Attention Deficit Disorder, adolescent gynecology, Rashes, otitis media, newborn care, pharyngitis, influenza, tick diseases, rashes
i have given grand rounds at 13 major pediatric medical centers including Ohio State, University of Kentucky, Boston Medical Center, Wayne State, Vanderbilt, U. of Cincinnatti, etc. (see CV) and I have lectured at multiple national American Academy of Pediatrics meetings and Infectious Diseases in Children meetings.

Q:

Have any of your accreditations ever been investigated, suspended or removed? (if yes, explain)

A:

no

Q:

On how many occasions have you been retained as an expert?

A:

8

Q:

For what area(s) of expertise have you been retained as an expert?

A:

SIDS, otitis, pneumococcal meningitis, brain empyema, pneumonia, influenza

Q:

In what percentage of your cases were you retained by the plaintiff?

A:

none

Q:

In what percentage of your cases were you retained by the defendant?

A:

100%

Q:

On how many occasions have you had your deposition taken?

A:

5

Q:

When was the last time you had your deposition taken?

A:

2018

Q:

On how many occasions have you been qualified by a court to give expert testimony?

A:

all

Q:

On how many occasions have you testified as an expert in court or before an arbitrator?

A:

1

Q:

For how many years have you worked with the legal industry as an expert?

A:

7

Q:

What services do you offer? (E.g.: consulting, testing, reports, site inspections etc.)

A:

reports, evaluations, consulting,

Q:

What is your hourly rate to consult with an attorney?

A:

$350

Q:

What is your hourly rate to review documents?

A:

$300 to 350, if you just want literature and articles for your case--price is negotiable

Q:

What is your hourly rate to provide deposition testimony?

A:

$500, minimum of $1500.

Q:

What is your hourly rate to provide testimony at trial?

A:

$2500 to 3000 per day depending on travel, time

Q:

Please list any fees other than those stated above (E.g.: travel expenses, copy fees, etc.)

A:

all travel expenses to be covered by the carriers or atty's
---
---
References
Mark Schumacher, (Freund, Freeze and Arnold), Columbus, Ohio
David Onaroto, North Wales (Philadelphia), PA
---
---