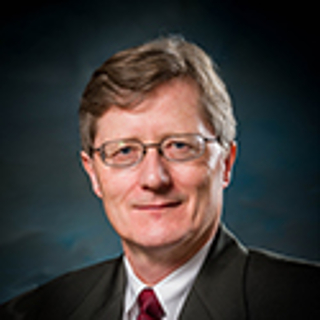 Dr. Sigurd Meldal
Quandary Peak Research
413 Claremont Way
Menlo Park , CA 94025
Introduction
Sigurd Meldal is a Professor in the Department of Computer Engineering at San Jose State University and the Director of the Cybersecurity + Big Data Initiative at SJSU. Dr. Meldal has testified in federal court as an expert witness in the fields of computer science, computer engineering and software engineering. In this role, he has provided technical opinions in IP litigation regarding mobile devices, networked systems and services-oriented architectures. In particular he has assisted in litigation and related processes involving smartphones, wireless communication and telephony, networked database systems, location-oriented web services, and mobile device positioning systems.
---
Areas of Expertise
Computers
Electrical Engineering
Electronics
Information Technology
Intellectual Property
Internet
Multimedia
Networking
Software
Software Engineering
Telecommunications
Telephony
Video
Wireless Technology
---
Expert Background
Q:

Please list your professional accreditations, degrees, licenses, and certificates granted:

A:

I hold a Dr. Scient, Cand. Real, and Cand. Mag. in Informatics from the University of Oslo, with a Minor in Mathematics and Statistics. These are Norwegian degrees roughly equivalent to the PhD and Master of Science degrees in the United States. I was awarded a Fulbright-Hays Fellowship in 1986 and received certificates of recognition from the California State Assembly and the US House of Representatives.

Q:

Please list your affiliations or memberships in any professional and/or industry organizations:

A:

For seven years I have been alternately the chair or co-chair of the annual Symposium on Curriculum Development in Security and Information Assurance (CSDIA), as well as a general member of several other software and mathematics program committees.

Q:

Please list any teaching or speaking experience you have had, including subject matter:

A:

I have presented or given invited talks at dozens of computer science conferences and software industry events, including keynotes for the IEEE and International Software Summit (ISS-13). I have designed academic programs for the granting of computer science degrees at the Bachelor and Master levels for San Jose State University, California Polytechnic State University, and Beijing University. I have also taught a variety of computer science courses including software requirements engineering, software construction and deployment, object-oriented development, algorithms and data structures, compiler technology, file structures, concurrency concepts, and discrete mathematics.

Q:

Have any of your accreditations ever been investigated, suspended or removed? (if yes, explain)

A:

No.

Q:

On how many occasions have you been retained as an expert?

A:

Over a dozen.

Q:

For what area(s) of expertise have you been retained as an expert?

A:

I have assisted in litigation and related processes involving smartphones, wireless communication and telephony, networked database systems, location-oriented web services, and mobile device positioning systems. This includes both patent-related and non-patent-related litigation.

I have worked on patent cases related to mobile devices/cell phones, web technology, and digital music, networked systems and services-oriented architectures. I have served as an expert for both patent validity and infringement. I have also provided expert testimony and declarations related to §101 (patentable subject matter) defenses based on the SCOTUS verdict in the case of Alice Corp. v. CLS Bank International.

I have notable expertise and experience with these technologies:

-Mobile and wireless software, operating systems, and applications (iOS, Android, Windows Phone, BlackBerry OS (bbOS), Qualcomm Brew, Symbian, Windows 8)

-Telecommunications and network protocols (GSM, CDMA, WCDMA, LTE, 802.11, WiFi, WAN, TSL, Rapide, protocol specification)

-Mobile device and smartphone hardware (iPhone, iPad, Qualcomm Mobile Station Modem (MSM) architectures and systems-on-a-chip (SoC), ARM processors, BlackBerry, Google, HTC, and Nokia devices)

-Operating systems (MacOSX, Unix, Linux, Windows)

-Cyber security and big data (Public policy, cyber risk management)

-User interface design (iOS, Android, Windows, BlackBerry)

-Design methodologies and tools (Object oriented programming and design, UML, design patterns, soft formal verification and testing, concurrent systems design)

-Distributed systems (Cloud architectures, services-oriented multi-tiered architectures)

-Programming languages (VHDL, C, C++, C#, Java, assembly languages, Fortran, Cobol, Simula, Snobol)

-Databases (SQL, MySQL)

-Software architecture and distributed systems (Service-oriented architectures, networked server architectures, architecture prototyping frameworks, architecture description languages, large-scale conformance checking, and other areas)

-Geographic information systems, bioinformatics, software and computer engineering accreditation/professional standards


Q:

For how many years have you worked with the legal industry as an expert?

A:

I began expert consulting work in 2004.

Q:

What services do you offer? (E.g.: consulting, testing, reports, site inspections etc.)

A:

I perform all types of software consulting and analysis, including:

-Source code analysis and review
-Technical design documentation analysis and review
-Software development process audit and assessment
-Investigation of software failure
-Software patent analysis


Q:

What is your hourly rate to consult with an attorney?

A:

My hourly rate is competitive, and is generally negotiable. I charge a single rate for all services.

---