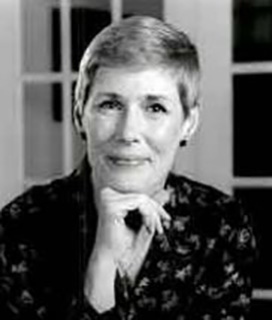 Sherryll Kraizer, Ph.D.
Coalition for Children
460 S. Marion Parkway


Denver, CO 80209-2584
Mobile: 303-809-9001
Office: 303-809-9001
Introduction
Extensive experience in institutional settings, abuse by teachers, clergy, staff, and child-on-child abuse in schools, churches, treatment centers, foster care, youth groups, day care, and hospitals, from 1970's to date. Expertise in interpersonal violence, bullying, Title IX and special education. Having been on the ground floor as this field developed, Dr. Kraizer has specialized knowledge and experience regarding the standard of care in the 1970's, 1980's and 1990's. She can help you assess standard of care, policies and procedures, and questions of negligence.

Dr. Kraizer is an internationally recognized expert in the subject of child abuse including: sexual abuse, physical and emotional abuse, bullying and interpersonal violence, and safety on the internet. She has served as the Principal Investigator for major research projects and published in numerous peer-reviewed journals. She is the founder and director of the Coalition for Children, a not-for-profit organization working to increase child safety, prevent child abuse, bullying and interpersonal violence. She is the the author of The Safe Child Book and 10 Days to a Bully-Proof Child, as well as the Safe Child Program, the Take A Stand Program, the REACH, CHALLENGE and RECOVERY life skills programs, used around the world. Her materials are translated and used in over 80 countries around the world.

Dr. Kraizer has 40 years' experience researching, developing and implementing prevention and safety methods and materials, training children, teachers, child care workers, administrators and parents, and working with child serving institutions to ensure best practices that maximize child safety and meet the standard of care.

As a forensic expert, she is able to review your case and assist you in asking the right questions to make informed decisions.
---
Areas of Expertise
Americans with Disabilities Act (ADA)
Child Sexual Abuse
Education & Schools
Playground Safety
School Safety
Wrongful Death
---
Expert Background
Q:

Please list your professional accreditations, degrees, licenses, and certificates granted:

A:

Principal Licensure Program, University of Phoenix, Denver, CO 2010
Ph.D. Education, Union Institute and University, Cincinnati, Ohio 1991
Postgraduate, 20 hours Learning Disabilities, University of Minnesota 1971
M.S. Psychology, Emporia State University, Kansas 1970
B.S. Special Education, Emporia State University, Kansas 1969

Q:

Please list your affiliations or memberships in any professional and/or industry organizations:

A:

PROFESSIONAL ORGANIZATIONS
International Society for Prevention of Child Abuse and Neglect
Peer reviewer for International Journal on Child Abuse and Neglect
ASCD – Association for Supervision and Curriculum Development
NAEYC – National Association for Education of Young Children

BOARD POSITIONS:
Head Start Policy Council, City of Denver, 5 year term (Current)
P.S.1 Charter School, Board of Directors (Past)
Denver Academy, Board of Directors, Education and Curriculum (Past)
Humanex Academy, Board of Directors (Past)

Q:

Please list any teaching or speaking experience you have had, including subject matter:

A:

Santa Fe Public Schools: Director of Special Education, Principal, Santa Fe, NM 2014
Denver Public Schools: Special Education/General Education School Improvement Specialist 2006-2014
University Consultant: Student Teacher Supervision, Metropolitan State College Denver & U. of Northern Colorado 2007-2011
Principal, Villa Maria Treatment Center, Baltimore, Maryland 1980-81
Reading Clinician/Consultant Community School District 3, New York, New York 1973-5
Special Education Teacher, Minneapolis, Minn. 1970-73

Q:

Have any of your accreditations ever been investigated, suspended or removed? (if yes, explain)

A:

No

Q:

On how many occasions have you been retained as an expert?

A:

100+

Q:

For what area(s) of expertise have you been retained as an expert?

A:

Institutional child sexual abuse, physical abuse, child death, child-on-child abuse, failure to supervise.
Sexual Harassment, sexual Misconduct, Title IX
Bullying, Cyber-bullying.
Mandatory reporting requirements, compliance, processes.
Standard of care in 1960's 1970's 1980's 1990's to present.
Standard of care for policies & procedures, rules & regulations, best practices.
Employment - staff training, hiring, supervision, evaluation, staffing ratios.
Playground supervision and injuries

Q:

In what percentage of your cases were you retained by the plaintiff?

A:

60% plaintiff


Q:

In what percentage of your cases were you retained by the defendant?

A:

40% defense

Q:

On how many occasions have you had your deposition taken?

A:

40+

Q:

When was the last time you had your deposition taken?

A:

2021

Q:

On how many occasions have you been qualified by a court to give expert testimony?

A:

10+

Q:

On how many occasions have you testified as an expert in court or before an arbitrator?

A:

10+

Q:

For how many years have you worked with the legal industry as an expert?

A:

30 years

Q:

What services do you offer? (E.g.: consulting, testing, reports, site inspections etc.)

A:

Consultation, review of case, site inspections, reports, testimony

Q:

What is your hourly rate to consult with an attorney?

A:

Initial consult is free.
$450 per hour thereafter.

Q:

What is your hourly rate to review documents?

A:

$450

Q:

What is your hourly rate to provide deposition testimony?

A:

$2000 minimum for deposition in Denver, billed $500 per hour after 4 hours

Testimony for deposition outside of Denver $5,000 per day

Q:

What is your hourly rate to provide testimony at trial?

A:

Testimony at trial $5,000 per day

Q:

Please list any fees other than those stated above (E.g.: travel expenses, copy fees, etc.)

A:

Airfare, hotel, meals when outside Denver
---
References
Laurie Koller
Carr & Carr, Attorneys at Law
4416 South Harvard Avenue
Tulsa, OK 74135
918-47-1000
lkoller@carrcarr.com

Michael McFarland
Evans, Craven & Lackie, P.S.
818 West Riverside, Suite 250
Spokane, WA 99201
509-455-5200
mmcfarland@ecl-law.com
---
---
---