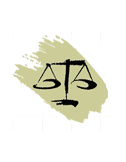 Dr. Sheila Wendler
6600 Kalanianaole Hwy, Suite 225
Honolulu , HI 96825
Mobile: 808-218-4595
Office: 808-394-2800
Fax: 808-394-2826
Introduction
Dr. Wendler is a Board Certified Forensic Psychiatry. She is one of a handful of forensic psychiatrists available in Hawaii for cases in Hawaii and has 13 years of experience in Forensic Psychiatry. She has special expertise in:

Competency to write a will

Competency to manage financial affairs

Competency to stand trial and other criminal justice matters

Medical Malpractice

Psychological damages from injuries, accident, violence, sexual abuse or harassment.
---
Areas of Expertise
Psychiatry
Undue Influence
---