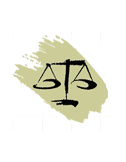 Seth Goldstein, Esq.
Child Abuse Forensic Institute
P.O. Box 51543


Pacific Grove, CA 93950
Introduction
When a child's welfare is at stake, navigating the Court process without a guide is like riding a white water river in a wooden rowboat without oars. Parents and children need expert guidance and direction in the legal system. Be it advocacy for a parent who is protecting a child, the child or the accused, Child Abuse Forensic Institute (CAFI) has access to experienced independent associates throughout the country to handle all aspects of a child abuse court case.

CAFI'S MISSION:

To reduce the degree of trauma to families wherein child abuse allegations have surfaced.

To provide referral to professional legal and forensic services to families involved in child abuse allegations.

To develop and maintain a network of the most proficient professionals in the field of child abuse.
---
---