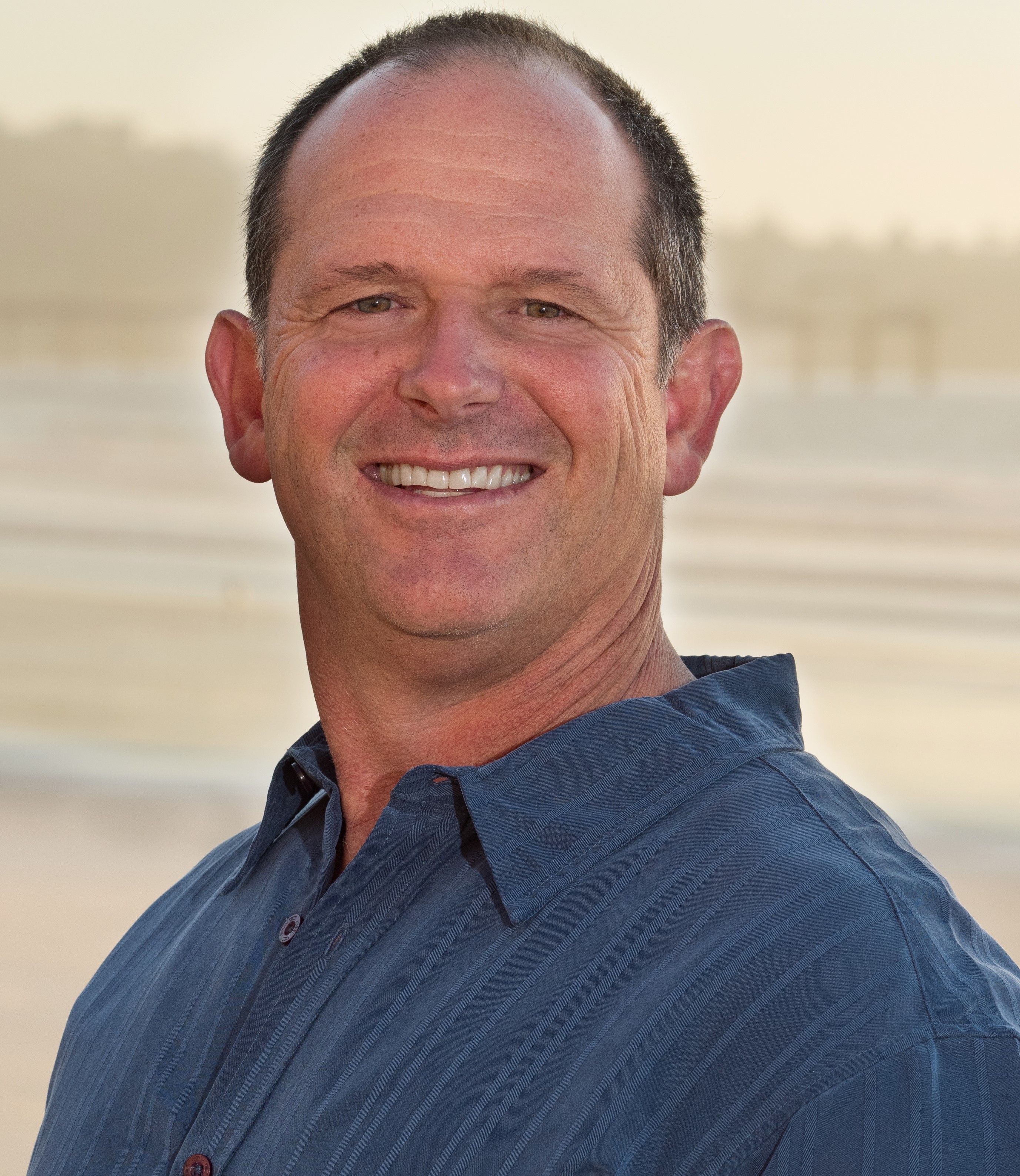 Mr. Sean Scott
Champion Construction & Consulting, Inc.
9603 La Jolla Farms Road


La Jolla, CA 92037
Introduction
For over 42 years I have worked hands-on in the restoration and construction industry, with a focus on property damage insurance claims resulting from fire, smoke, water and other causes of residential and commercial property damage. This includes estimating repairs, identifying correct methods of repair, and determining the scope of damages in order to restore buildings to their pre-loss condition. I also provide support for construction defect litigation and standards of care for construction.
---
Areas of Expertise
Bad Faith
Building Codes
Building Contractor Liability
Construction
Construction Damages
Construction Insurance
Construction Safety
Demolition
Fire
Fire Insurance
---
Expert Background
Q:

Please list your professional accreditations, degrees, licenses, and certificates granted:

A:

State of California licensed B-1 General Contractor, C-5 Framing Contractor, C-6 - Cabinet, Millwork & Finish Carpentry Contractor, and C-8 Concrete Contractor Licenses #229646 and #493476.

Consensus Body Member for the development of the Institute of Inspection Cleaning & Restoration Certification (IICRC) S700 Standard for Professional Fire and Smoke Damaged Restoration

Consensus Body Member and contributor for the development of the Institute of Inspection Cleaning & Restoration Certification (IICRC) S760 Standard for Professional Restoration of Structures and Items Damaged by Wildfire Smoke

Consensus Body Member and contributor for the development of the Institute of Inspection Cleaning & Restoration Certification (IICRC) Safety and Health Field Guide for Disaster Restoration Professionals

Consensus Body Member and contributor for the development of the Institute of Inspection Cleaning & Restoration Certification (IICRC) Safety and Health Field Guide for Professional Cleaners

Institute of Inspection Cleaning Restoration Certified (IICRC) as Water Restoration Technician
Institute of Inspection Cleaning Restoration Certified (IICRC) as Fire & Smoke Restoration Technician
Institute of Inspection Cleaning Restoration Certified (IICRC) as Odor Control Technician
Institute of Inspection Cleaning Restoration Certified (IICRC) as Health & Safety Technician



Q:

Please list your affiliations or memberships in any professional and/or industry organizations:

A:

Member of the Institute of Inspection Cleaning & Restoration Certification (IICRC)
Member of the Insurance Appraisal and Umpire Association (IAUA)
Member of the Restoration Industry Association
Member of the Cleaning Restoration Association
Member of the Voluntary Organizations Active in Disasters

Q:

Please list any teaching or speaking experience you have had, including subject matter:

A:

2019 New Mexico Tribal Public Health Emergency Preparedness Conference - Keynote Speaker
2018 National Tribal Emergency Management Council Conference – Spokane
2018 Valley Center Wildfire Ready-Set-Go Symposium
2018 Amazon Headquarters Preparedness Event – Seattle
2018 Texas Emergency Management Conference – San Antonio
2018 San Diego Insurance Adjusters Association – San Diego
2018 The Disaster Conferences - Business Resilience Conference - Las Vegas
2018 American Red Cross San Diego / Imperial Counties Chapter Meeting – San Diego
2017 Tribal Leaders National Emergency Management Conference - Las Vegas
2017 Discovery Communications (The Discovery Channel) – Los Angeles
2017 The International Emergency Management Society – (Panelist and Facilitator) - San Diego
2016 Farmers Insurance Large Property Loss Team - Tustin
2016 International Association of Fire Chiefs Metro Fire Chief's Annual Conference - Long Beach
2016 Native Broadcasters Summit - Wild Horse Pass Hotel (Speaker & Panelist) Scottsdale
2016 Partners in Emergency Preparedness Conference – Tacoma
2016 Ready Carlsbad Business Alliance "El Nino II Lessons Learned" - Carlsbad
2015 International Association of Emergency Managers Domestic Preparedness Roundtable Discussion - Las Vegas (Panelist)
2015 Bay Area Emergency Managers Conference - San Francisco
2015 The American Red Cross Disaster Preparedness Academy - San Diego
2015 California Fire EMS & Disaster Conference (CFED West) Palm Springs
2015 National American Indian Housing Council Conference - Talking Stick Resort - Scottsdale
2015 Emergency Management Association of Texas – San Marcos, Texas
2014 L.A. County Operational Area Crisis Communications Seminar - "Communicating to persons with disabilities and access and functional needs during times of crisis" - Cal Tech Pasadena
2014 Area E Disaster Management meeting – El Cerritos
2014 Southern California Edison – Los Angeles
2014 Los Angeles County Area E Disaster Management CERT Community Preparedness Conference
2014 Southern California Voluntary Organizations Active in Disasters meeting – San Diego
2014 Business Emergency Preparedness Panel Discussion - San Diego Business Journal
2014 Los Angeles County Operational Disaster Management Area E Board Meeting – Los Angeles
2014 State of Idaho Emergency Management Association – Boise
2013 Residential Care Facilities for the Elderly (RCFE) Disaster Preparedness Task Force – San Diego
2013 California Fire EMS & Disaster Conference (CFED West) Indian Wells
2012 Mutual Aid Regional Advisory Committee (MARAC) meeting – Los Angeles
2011 Regional Area Safety Taskforce (RAST) 2011 Fire Summit Speaker - Diamond Bar California
2011 San Diego County Chapter of the Association of Contingency Planners (ACP) National University


Q:

Have any of your accreditations ever been investigated, suspended or removed? (if yes, explain)

A:

No

Q:

On how many occasions have you been retained as an expert?

A:

20+

Q:

For what area(s) of expertise have you been retained as an expert?

A:

Insurance claims, property damage, construction defects

Q:

In what percentage of your cases were you retained by the plaintiff?

A:

75%

Q:

In what percentage of your cases were you retained by the defendant?

A:

25%

Q:

On how many occasions have you had your deposition taken?

A:

8

Q:

When was the last time you had your deposition taken?

A:

2018

Q:

On how many occasions have you been qualified by a court to give expert testimony?

A:

3

Q:

On how many occasions have you testified as an expert in court or before an arbitrator?

A:

5

Q:

For how many years have you worked with the legal industry as an expert?

A:

30

Q:

What services do you offer? (E.g.: consulting, testing, reports, site inspections etc.)

A:

Consulting, site inspections, estimating cost of repairs

Q:

What is your hourly rate to consult with an attorney?

A:

$575

Q:

What is your hourly rate to review documents?

A:

$575

Q:

What is your hourly rate to provide deposition testimony?

A:

$625

Q:

What is your hourly rate to provide testimony at trial?

A:

$625

Q:

Please list any fees other than those stated above (E.g.: travel expenses, copy fees, etc.)

A:

• Travel, airfare, mileage, lodging, meal expenses, etc.
• Materials, postage, shipping, etc.
• Equipment rental charges
• Outside consultants, subcontractor's bid expenses, testing fees, etc.
• Matterport surveys, thermal imaging camera rental, or other equipment rental charges
---
---
References
Jason Saccuzzo
Vivoli Saccuzzo, LLP
2550 Fifth Ave. 9th Floor
San Diego, CA 92101
619-744-9992

Eric Townsend
The Law Eagles
2635 Camino Del Rio South, Suite 208
San Diego, CA 92108
858-634-0099

Reginald Vitek
Seltzer Caplan McMahon Vitek
750 B Street, Suite 2100
San Diego, CA 92101
619-685-3003