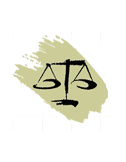 Mr. Sean Collinsworth
Voir Dire
Introduction
Standard of care expert in the operation of a bicycle, especially in urban environments. Provides bicycle expert witness testimony in collisions, falls and product liability cases.

Deposed several hundred times. Has testified in civil court over 50 times and over 1000 times in criminal court. Never disqualified in court in either accident reconstruction or standard of care regarding operation of bicycles.

Recipient of the prestigious 1995 National Award of Excellence in Law Enforcement Training for Individual Achievement, was the founder of the Los Angeles County Sheriff's Bike Patrol Unit, initiating urban patrolling by bicycle in California starting in 1988.
---
Areas of Expertise
Accident Investigation
Accident Reconstruction
Bicycle
---