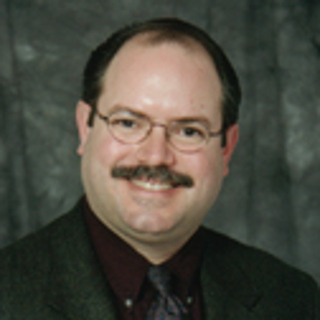 Scott D. Misek, DC, DABFP, DABCC, CDE I
Heritage Musculoskeletal Assessment Center
4852 S. 133rd, Ste. 103
Omaha , NE 68137
Office: 402-896-6131
Fax: 402-896-8398
Introduction
Scott D. Misek is a Doctor of Chiropractic (DC) who graduated in 1990 from Northwestern College of Chiropractic (NWCC) in Minneapolis, Minnesota. Dr. Misek has specialty training as a Diplomate forensic chiropractor. He has been working with the insurance and legal industry for 13 years.

Dr. Misek has completed a 276-hour course of study in Independent Medical Examination through the National University of Health Sciences in Chicago, Illinois. He has also received 120-hours of course study in the field of forensics taught through the Texas College of Chiropractic. Lastly, Dr. Misek has taken 100-hours of training in peer/utilization review and insurance consulting.

He has been awarded a Diplomate status from the American Board of Forensic Professionals (ABFP) in November 2000 and the American Board of Chiropractic Consultants (ABCC) in December 2001. He has been certified in Independent Medical Examinations through the National University of Health Sciences and is certified in the 5th Edition of AMA Guides to the Evaluation of Permanent Impairment.

Currently, Dr. Misek is in private practice in Omaha, Nebraska and provides services in claims review, Independent Medical Examination, Medical malpractice consultation, impairment ratings and audits and professional consulting. He serves as the Secretary to the Council on Forensic Sciences and sits on quality assurance boards and medical review panels for various insurance companies in the Midwest.
---
Areas of Expertise
Chiropractic
Independent Medical Examinations (I.M.E.)
---
Expert Background
Q:

Please list your professional accreditations, degrees, licenses, and certificates granted:

A:

Chiropractic, State of Nebraska
Chiropractic, State of Iowa
Diplomate, American Board of Quality Assurance and Utilization Review (ABQAURP)
Diplomate, American Board of Chiropractic Consultants (ABCC)
Board certification in Health Care Quality Management (CHCQM) through the National Board of Medical Examiners (NBME)
Diplomate, American Board of Forensic Professionals (ABFP)
Certified, Independent Medical Examiner (IME)
Certified, Impairment Rating, 6th Edition of the AMA Guides
Certified Disability Examiner, Category 1 (Physician Status)

Q:

Please list your affiliations or memberships in any professional and/or industry organizations:

A:

American Chiropractic Association (ACA)
Nebraska Chiropractic Association (NCPA)
American Institute for Healthcare Quality (AIHQ)
American Board of Forensic Professionals (ABFP)
American College of Chiropractic Consultants (ACCC)
National Association of Disability Evaluating Professionals (NADEP)
American Board of Quality Assurance & Utilization Review Physician, Inc. (ABQAURP)


Q:

Please list any teaching or speaking experience you have had, including subject matter:

A:

National Insurance Crime Bureau (NICB), Special Investigations Academy Instructor
Featured speaker at the CompResults CompTalk Omaha, "Effective Management of Chiropractic Claims in Worker's Compensation."
Speaker, Nebraska Chiropractic Physicians Association, "Understanding Fraud and Abuse in the Chiropractic Office"



Q:

Have any of your accreditations ever been investigated, suspended or removed? (if yes, explain)

A:

No
---
---
---