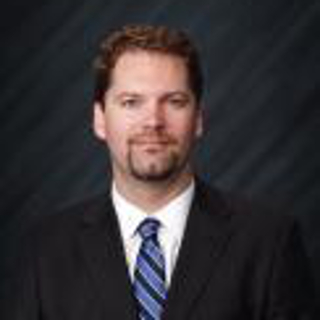 Mr. Scott Friesen, PE
Ivey Engineering, Inc.
8330 Juniper Creek Ln
San Diego , CA 92126
Office: 858-587-2874
Fax: 858-587-6749
Introduction
Ivey Engineering Inc. is a HVAC, plumbing, fire & life safety, process piping, fire sprinkler and energy management consulting firm. The firm performs design work, forensic analysis, expert witness consulting and construction claims consulting. The staff is comprised of professional engineers, former construction executives, and service and repair professionals. We are licensed engineers and licensed contractors. We know what it takes to design, bid and construct projects. We hold engineering licenses throughout the U.S.
---
Areas of Expertise
Boilers
Construction
Construction Safety
Failure Analysis
Fire & Life Safety
Fire Sprinkler Systems
Forensic Engineering
Industrial Hygiene & Mold
Personal Injury
Pipelines
Plumbing & HVAC
Products Liability
Professional Engineering
Safety Engineering
Water Utility
---
Expert Background
Q:

Please list your professional accreditations, degrees, licenses, and certificates granted:

A:

Licensed Professional Engineer in ten states: California, Washington, Nevada, Arizona, Colorado, Oregon, New Mexico, Mississippi, Utah, Texas, Hawaii, Alabama, Florida, Georgia, Iowa, Kentucky, Maine, Massachusetts, Rhode Island, Illinois, Louisiana, Montana, North Dakota, South Carolina, Alberta, Manitoba, & Ontario Canada. Ivey Engineering has experts licensed in all 50 states.

Licensed contractors in California and Nevada.

Q:

Please list your affiliations or memberships in any professional and/or industry organizations:

A:

American Society of Heating, Refrigerating & Air Conditioning Engineers (ASHRAE)
American Society of Plumbing Engineers (ASPE)
International Code Council (ICC)
National Fire Protection Association (NFPA)
Air Conditioning Contractors of America (ACCA)
The National Society of Professional Engineers (NSPE)

Q:

Please list any teaching or speaking experience you have had, including subject matter:

A:

Appointed to the International Code Council (ICC) Residential Plumbing and Mechanical Code Development Committee for 2001-2006;
Chairman of Associated Builders and Contractors Mechanical Apprenticeship Training Council from 1994-1999;
Appointed to California State-wide Apprenticeship Training Committee for 1998.

Q:

Have any of your accreditations ever been investigated, suspended or removed? (if yes, explain)

A:

No

Q:

On how many occasions have you been retained as an expert?

A:

Many

Q:

For what area(s) of expertise have you been retained as an expert?

A:

Plumbing, HVAC, Fire

Q:

In what percentage of your cases were you retained by the plaintiff?

A:

40%

Q:

In what percentage of your cases were you retained by the defendant?

A:

40%

Q:

On how many occasions have you had your deposition taken?

A:

50

Q:

When was the last time you had your deposition taken?

A:

2016

Q:

On how many occasions have you been qualified by a court to give expert testimony?

A:

20

Q:

On how many occasions have you testified as an expert in court or before an arbitrator?

A:

20

Q:

For how many years have you worked with the legal industry as an expert?

A:

Bill Ivey, P.E. 25 +
Scott Friesen, P.E. 15 +
Felix Touza P.E.
Dave Shreve P.E.
Joseph Palanca P.E.
Kevin Hastings P.E.
Daniel Bak P.E. PH.D FSE - 25 years

Q:

What services do you offer? (E.g.: consulting, testing, reports, site inspections etc.)

A:

- HVAC, Plumbing, Fire & Life Safety - Forensic Engineering
- Product Liability & Risk Assessment Consulting
- Construction Defect Consulting
- Design Errors and Omissions Consulting
- Forensic Investigation and Failure Analysis
- Estimating and Cost Analysis

Q:

What is your hourly rate to consult with an attorney?

A:

For information: Contact Rush Porter - rporter@iveyengineering.com

Q:

What is your hourly rate to review documents?

A:

For information: Contact Rush Porter - rporter@iveyengineering.com

Q:

What is your hourly rate to provide deposition testimony?

A:

For information: Contact Rush Porter - rporter@iveyengineering.com

Q:

What is your hourly rate to provide testimony at trial?

A:

For information: Contact Rush Porter - rporter@iveyengineering.com
---