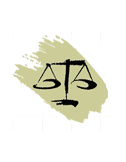 Dr. Scott W. Beckwith
BTG Composites, Inc.
4956 S Jordan Canal Rd.
Tailorsville , UT 84129
Mobile: 801-232-5407
Office: 801-262-8307
Introduction
Over 45 years experience in marketing, management, engineering, and manufacturing technical roles within the composite structures and propulsion industry. Expertise and skills developed in export control regulations, materials evaluation, and broad range of composite structures manufacturing processes, design and analysis methodology, non-destructive testing (NDI), testing and market research. Recognized as a key technical expert internationally with services on critical U.S. Government and industry committees, and professional society advisory boards, in areas of commercial and aerospace composites design and manufacturing technology.
---
Areas of Expertise
Adhesives
Aerospace Engineering
Failure Analysis
Materials
Plastics
Products Liability
---