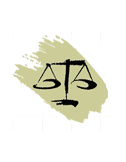 Dr. Said M Ibrahimi MD/QME
Bridge Medical Neurology
4847 Hopyard Road Suite 4-387
Pleasanton , CA 94588
Mobile: 669-235-6797
Office: 669-235-6797
Introduction
Dr. Said Ibrahimi MD/QME is a Double Boarded Neurologist in private practice in the Bay Area of California, with three different office locations, and privileges in several of the Bay Area hospitals. He has severed on the stroke panels of several Bay Area hospitals, and was Stroke Director for two of the Bay Area hospitals as well.

Dr. Ibrahimi is an Qualified Medical Evaluator(QME) in the state of California regarding worker compensation cases, he is Boarded in Adult Neurology, and has a Sub-Speciality Board in Brain Injury Medicine. Dr. Ibrahimi is also a ITEM/QUESTION WRITER for the Brain Injury Medicine Boards through the ABPN/ABPMR, and is involved in the development of the questions for the Board.

Dr. Ibrahimi has extensive work and clinical experience in areas of Stroke and Brain Injury/Concussions, as well as other areas of general neurology.
---
Areas of Expertise
Brain Injury
Health/Medical/Disability Insurance
Independent Medical Examinations
Medical Malpractice
Neurology
Personal Injury
---
---
---