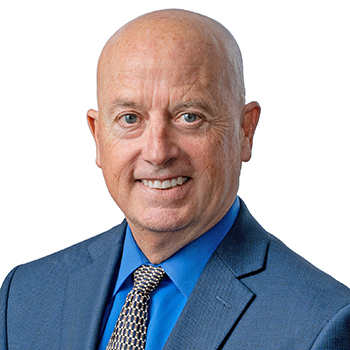 Ronald H. Kennedy, Jr., Ed.D.
Robson Forensic, Inc.
Introduction
Ronald H. Kennedy, Jr., Ed.D.
Athletic Director, Coaching & Sport Administration Expert

Dr. Kennedy is a school sports and education expert more than 25 years of experience as a high school teacher, coach, and Athletic Director. As an expert at Robson Forensic, he evaluates administrative, procedural, and safety processes as they relate to incidents of injury, harassment, and assault that occur in educational or sports-related settings. His expertise has always been focused on ensuring that school sports are accessible, fair, and safe for all students.

For over 15 years, Dr. Kennedy served as both a high school social studies teacher and the Athletic Director of Donegal School District until switching to Athletic Director full-time. He applied his knowledge of the district and its students when assisting in the design and development of new facilities, including the high school and gymnasium, athletic stadium, and softball, soccer, and baseball fields. He collaborated with third party vendors of fitness equipment and facility components to ensure that the design and layout of the facilities were safe, practical, and appropriate for their intended use.

Dr. Kennedy coached both football and basketball on the high school level, in addition to supervising and training 65 coaches across 14 varsity sports in his district. This led to his involvement in the Pennsylvania Interscholastic Athletic Association (PIAA), where he served as Chairman and board member for nearly a decade before assuming his current role as Executive Director. He now has oversight of 121 member schools, developing policies at both the local and state level, presiding over eligibility hearings, and organizing competitions, among other duties.

Dr. Kennedy earned his Doctorate in Education Leadership and Management from Drexel University, after earning his M.Ed. in Sports Management from Millersville University. He is a Certified Master Athletic Administrator, and an ASEP/NFHS Certified Instructor in Coaching Principles. Ron is also certified by the Pennsylvania Department of Education for Secondary Social Studies 7-12 Instructional II.
---
Areas of Expertise
Education & Schools
Fitness Equipment
Golf
Helmets
School Safety
Sports & Recreation
---
---
---