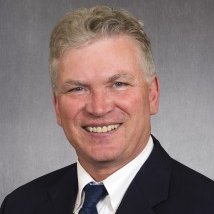 Dr. Ron Throupe Ph.D. CRE MAI FRICS
American Valuation Partners
944 Aztec Drive
Castle Rock , CO 80108
Mobile: 425-681-6602
Office: 425-681-6602
Introduction
American Valuation Partners is a litigation appraisal and real estate consulting group with several hundred years of experience among its members.

With our existing members and relationships, we will successfully complete complex real estate valuation, consulting and related assignments anywhere in the world. The company slogan "Creating Relationships with Value" was conceived based on the idea of not being one time consult, but cases over time based on results.

Ron is currently the managing partner of American Valuation Partners (AVP) where he was the co-principle real estate expert for the BP oil spill in the Gulf of Mexico and the historic 7.8, now 9.2 billion dollar settlement for the Plaintiff Litigation Group. Ron is also a SR.VP at National Valuation Consultants (NVC), the largest privately held valuation and consulting firm in the US. NVC provides investment valuation to institutional clients including management of the Prudential funds. Dr. Throupe provided expert valuation & consultation services on a full time basis as Director of Operation of Mundy Associates in Seattle and later Greenfield Advisors.

Dr. Throupe has an academic post at the Burns School of Real Estate at the University of Denver, where he teaches at the graduate level (Valuation, Investments, Argus Enterprise, and Feasibility Analysis).

Ron Throupe has 30 years of experience in the real estate & construction industry in various roles. He has been a licensed general contractor and is a licensed certified general appraiser in multiple states. Ron is a co-author of the apartment vacancy and rent surveys for Denver, Colorado Springs, and of state wide versions in affiliation with the State Housing Department and Apartment Association of Denver.

Dr. Throupe is a frequent presenter at national and regional real estate conferences. He is frequently requested by media and real estate organizations to comment on current real estate market conditions. Ron has been quoted on CNBC, CBS evening news, NBC, Fox News, US News and World Report, The Financial Times, The Wall Street Journal, Forbes, Los Angeles Times, & Chicago Tribune.
---
Areas of Expertise
Construction Damages
Economics
Environmental Economics
Golf Course Appraisal
Hotel Appraisal
International Real Estate Valuation
Oil & Gas Appraisal
Personal Property Valuation
Public Opinion & Survey Research
Real Estate Valuation
---
Expert Background
Q:

Please list your professional accreditations, degrees, licenses, and certificates granted:

A:

Ph.D. Real Estate, Finance, University of Georgia
MBA Finance, Real Estate, University of Georgia
BSE Civil engineering Uconn
BS Fairfield University

Certified General Appraiser: multi state and others as needed

Q:

Please list your affiliations or memberships in any professional and/or industry organizations:

A:

Counselor of Real Estate CRE
Appraisal Institute MAI
Royal Inst. of Chartered Surveyors FRICS
Certified General Appraiser
American Real Estate Society
American Real Estate and Urban Economics Assoc.
National Council of Real Estate Fiduciaries NCREIF


Q:

Please list any teaching or speaking experience you have had, including subject matter:

A:

Tenure Professor Univ. of Denver: real estate
Professor, University of Washington: real estate
Professor, Washington State University: real estate & finance

Q:

Have any of your accreditations ever been investigated, suspended or removed? (if yes, explain)

A:

none

Q:

On how many occasions have you been retained as an expert?

A:

150

Q:

For what area(s) of expertise have you been retained as an expert?

A:

Real Estate Valuation


Q:

In what percentage of your cases were you retained by the plaintiff?

A:

60%

Q:

In what percentage of your cases were you retained by the defendant?

A:

40%

Q:

On how many occasions have you had your deposition taken?

A:

25

Q:

When was the last time you had your deposition taken?

A:

9 mo

Q:

On how many occasions have you been qualified by a court to give expert testimony?

A:

30

Q:

On how many occasions have you testified as an expert in court or before an arbitrator?

A:

5

Q:

For how many years have you worked with the legal industry as an expert?

A:

25 years

Q:

What services do you offer? (E.g.: consulting, testing, reports, site inspections etc.)

A:

consulting, reports, inspections, statistical analysis

Q:

What is your hourly rate to consult with an attorney?

A:

$350-$600

Q:

What is your hourly rate to review documents?

A:

$350

Q:

What is your hourly rate to provide deposition testimony?

A:

$450-600

Q:

What is your hourly rate to provide testimony at trial?

A:

$450-600

Q:

Please list any fees other than those stated above (E.g.: travel expenses, copy fees, etc.)

A:

travel is covered
misc. expenses such as report production
License fee if out of state
Associates assigned to the case

---
---
---