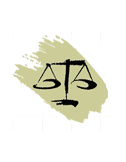 Dr. Rohn T. Kennington
Kennington Medical Consulting, LLC.
4560 Highlander Lane
Springfield , OH 45502
Mobile: 937-206-0617
Office: 937-408-1321
Introduction
Kennington Medical Consulting is a an independent consulting company that provides a variety of services that include chart and file reviews, independent medical examinations, impairment evaluations, disability evaluations, peer review, and expert witness. Dr. Kennington has been an Emergency Medicine Physician for over 30 years. He has over 25 years of experience in many of the aforementioned areas of service. He is Board Certified in Family Medicine, Emergency Medicine, and by the American Board of Independent Medical Examiners. Dr. Kennington has been a standing member of the Peer Review Committee at Springfield Regional Medical Center for over 10 years, and represented the Emergency Department on the hospital's Medical Executive Committee for over 15 years.
---
Areas of Expertise
Emergency Medicine
Family Practice/Family Medicine
Independent Medical Examinations (I.M.E.)
Medical Malpractice
Occupational/Environmental Health
Wrongful Death
---