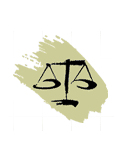 Mr. Robert A. West
R.A. West Associates, Inc.
2865 South Eagle Road, PMB 359
Newtown , PA 18940
Office: 215-860-5026
Fax: 215-860-0883
Introduction
Mr. West is a Certified Hazardous Materials Manager, a Registered Environmental Manager, and a Certified Mold Investigator with over twenty-five years of environmental engineering experience performing site assessments, remedial investigations, feasibility and treatability studies, remedial design, remedial actions (cleanups) and closures of environmentally contaminated properties and consulting with interested parties regarding building, groundwater, and soil pollution issues.

Mr. West has investigated more than 500 contaminated or polluted properties and has over 1000 hours in case preparation. His experience includes 10 years of remedial services contracting, fifteen years of environmental consulting, and hundreds of hours of classroom training and lecturing.
---
Areas of Expertise
Analytical Testing Labs
Asbestos
Chemicals
Construction
Environmental
Environmental Engineering
Explosions
Forensic Engineering
Fuels
Geology
Hazardous Materials
Hazardous Waste
Hydrology & Groundwater
Industrial Engineering
Industrial Hygiene & Mold
Insects & Pests
Labels & Warnings
Lead Poisoning
OSHA
Paint & Coatings
Pesticides
Pollution
Sanitary Engineering/Waste Management
Soil
Spectroscopy
Storage
---