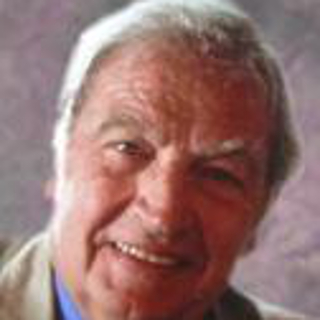 Robert F. Schiffmann
R.F. Schiffmann Associates, Inc.
149 West 88 Street
New York , NY 10024-2401
Office: 212-362-7021
Fax: 212-769-4630
Introduction
Cases of accidents, fires, murders, medical malpractice, and intellectual property, including patent infringement, involving microwave heating. Broad expertise regarding microwave ovens, food & non-food products, packaging, industrial processing.

Over 40 years microwave experience. Independent microwave consultant for over 30 years.

Contract R&D consulting laboratory specializing in all areas of microwave heating. New product R&D on microwave ovens, foods, packaging and cookware, as well as non-food products, resulting in a large number of successful consumer products. Microwave product testing of foods, packages, cookware, label instructions and more. Have successfully identified serious flaws in a number of microwavable consumer products. New microwave process development for many industries including food, pharmaceutical, aerospace, chemical, textile, medical and more, many of which are successful commercial systems. Seminars and courses on microwave theory and applications: have taught for over 30 years in the USA, Europe and Australia. Expert witness services in all areas relating to microwave heating including personal injury and intellectual property.
---
Areas of Expertise
Accident Investigation
Accident Reconstruction
Chemicals
Class Actions
Electrical
Electronics
Equipment & Machinery
Fire
Food
Food Processing Engineering
Furnaces
Intellectual Property
Medical Devices
Microwave
Packaging
Patents
Personal Injury
Pharmacology
Products Liability
---
Expert Background
Q:

Please list your professional accreditations, degrees, licenses, and certificates granted:

A:

BS: Columbia University: Pharmacy
MS: Purdue University: Analytical and Physical Chemistry
PhD program: New York University: Biophysics - degree not completed

Q:

Please list your affiliations or memberships in any professional and/or industry organizations:

A:

-International Microwave Power Institute: Fellow and Member; formerly President (10 years); Chairman (2 years) Board Member (17 years)
-Microwave Working Group: Voice President
-Microwave Technology Association of the UK: Honorary Life Member
-Assoc. for Microwave Power in Europe for Research & Education: Founding Member
-Institute of Food Technologists: Emeritus Member; formerly a Scientific Lecturer on microwave topics
-Institute of Packaging Professionals: Member of the Consultants Council
-

Q:

Please list any teaching or speaking experience you have had, including subject matter:

A:

At present, I teach and direct three courses for engineers and scientists, all of which have been presented internationally for at least twenty years: Industrial Microwave Technology; Microwave Oven Technology; Industrial Drying of Heat Sensitive Materials, in which I have been lecturing on Microwave and RF drying for 33 years. I have also directed and taught in many other microwave courses presented in the USA, Europe and Australia.
My speaking engagements have all been on microwave topics and included the USA, Canada, Europe, Korea and India. I have also acted as Technical Program Director for approximately 20 international microwave conferences, and Chairman of the 4th World Congress on Microwave and RF Appplications.

Q:

Have any of your accreditations ever been investigated, suspended or removed? (if yes, explain)

A:

No

Q:

On how many occasions have you been retained as an expert?

A:

Over twenty times.

Q:

For what area(s) of expertise have you been retained as an expert?

A:

Microwave oven injuries; microwave fires; injuries due to microwave ovens or products; microwave patent infringement; intellectual property disputes; medical malpractice involving the use of a microwave product; felony murder involving a microwave oven.

Q:

In what percentage of your cases were you retained by the plaintiff?

A:

47.6%

Q:

In what percentage of your cases were you retained by the defendant?

A:

53.3%

Q:

On how many occasions have you had your deposition taken?

A:

Call for current information.

Q:

For how many years have you worked with the legal industry as an expert?

A:

Other than a single case in 1980, I have been doing expert witness work since 1997.

Q:

What services do you offer? (E.g.: consulting, testing, reports, site inspections etc.)

A:

Consulting, laboratory testing, on site inspection; document and patent review and analysis

Q:

What is your hourly rate to consult with an attorney?

A:

Call for rates.

Q:

Please list any fees other than those stated above (E.g.: travel expenses, copy fees, etc.)

A:

Out-of-pocket expenses for travel, copies, faxes, telephone, materials, equipment, supplies. Additional fees for expert travel, laboratory technicians, administrative, typing, laboratory overhead.
---
---
References
Robert Finkel, Esq.
Manion, McDonough & Lucas, P.C.
600 Grant Street
Suite 1414
Pittsburgh PA 15219-2702
412-232-0626
rfinkel@mmlpc.com

Paul Li Calsi,Esq.
Sonnenshein, Nath & Rosenthal
1221 Avenue of the Americas
New York, NY 10019
plicalsi@sonnenschein.com

Stephen H. Gold, Esq.
Court House Square North
105 West Third Street
Media, Delaware County PA, 19063
shgoldlaw@msn.com