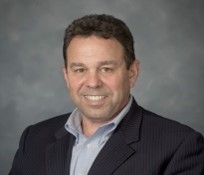 Dr. Robert A. Richard
Hazmat Safety Consulting LLC
1765 Duke Street
Alexandria , VA 22314
Mobile: 773-540-0837
Office: 773-540-0837
Introduction
I previously served as the Deputy Associate Administrator for Hazardous Materials at the agency responsible for writing, interpreting, implementing and enforcing the regulations. In this position I managed PHMSA's national safety program for the transportation of hazardous materials by all modes of transportation, established program direction and executed the day to day operation of the program consisting of 175 employees.

I have also headed delegations and chaired meeting where the hazmat regulations were developed internationally (ICAO Dangerous Goods Panel - expert nominated by the US, IMO headed US delegations where the IMDG Code was amended, I served as Chairman of the UN Sub-Committee on the Transport of Dangerous Goods.

I have served as an expert witness on several cases involving the release of hazardous materials that resulted in injury or fatalities. Cases I have supported have involved hazmat classification, selection and the integrity of packaging, marking and labelling requirements, employee training requirements, shipper and carrier responsibilities, etc.

I am a safety professional with more than 35 years of experience and numerous accomplishments related to enhancing the safe transportation of hazardous materials. I served as a senior executive leading the regulatory agency responsible for the safe transportation of hazardous materials. I assist companies with reducing risk, applying industry best practices, implementing corrective actions based on assessments or investigations and promoting compliance, safety and efficiency.

I am currently the President of Hazmat Safety Consulting (HSC), LLC. I provide companies responsible for offering hazardous materials for transportation with regulatory compliance assistance, innovative solutions to enhance safety, awareness of industry best practices and strategies for reducing risk. I conduct compliance audits and assess operations, develop supply chain strategies and provide guidance for enhancing safety, compliance and supply chain efficiency. I represent client interests at regulatory development meetings (e.g. UN Sub-Committee on the Transport of Dangerous Goods) and acquire regulatory approvals when needed.
---
Areas of Expertise
Accident Investigation
Airports/Airlines
Automotive
Hazardous Materials
Logistics/Freight Forwarding
Railroad
Transportation Safety
Warehouse Operations
---
---
References
Jerry W. Cox | Potomac Strategy Associates | 2110 Minor Rd. | Charlottesville, VA 22903 | tel 703-757-5866 | www.potomacstrategyassociates.com

Carlos Rodriguez, Partner Husch Blackwell, 750 17th Street, NW, Suite 900 Washington, DC 20006
Direct: 202.378.2365_Fax: 202.378.2319
email: Carlos.Rodriguez@huschblackwell.com

---
---
---