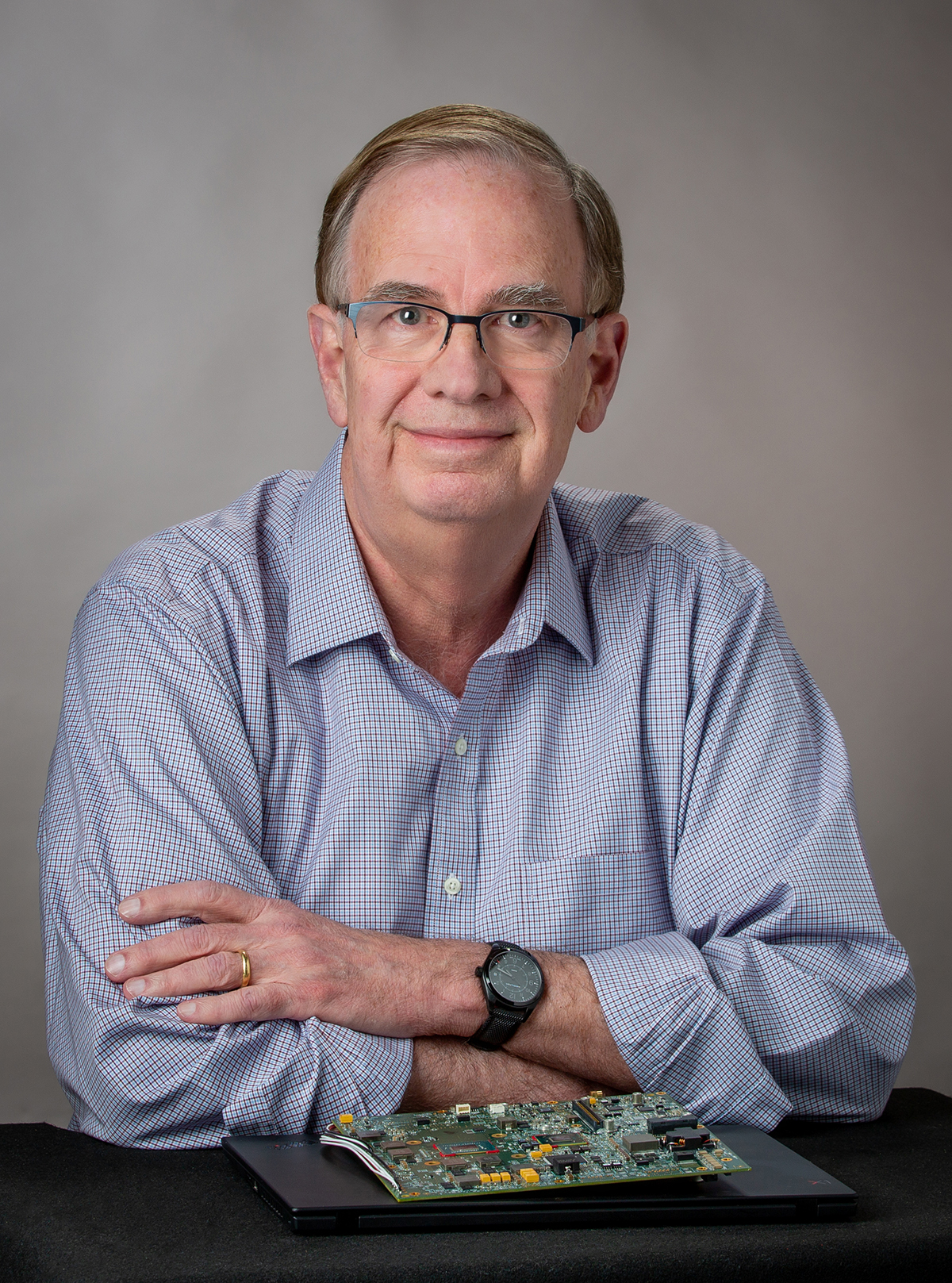 Mr. Robert Freid
Contract Manufacturing Consultants, Inc.
19125 North Creek Parkway, Suite 120


Bothell, WA 98011
Mobile: 425-445-6893
Office: 425-329-2663
Fax: 425-483-1058
Introduction
Mr. Freid sole focus is global contract electronics manufacturing and related services. He offers unmatched industry knowledge, breath of common business and contract practices, in-depth production and quality control expertise, world-class research and analytics, and highly persuasive report writing and testimony skills.

Mr. Freid's consulting and expert witness sole focus is on electronic device companies and products – from high-volume computers and cell phones to low volume build-to-order systems, with wide variety of special certifications and production processes.

Mr. Freid is well experienced in expert testimony, argument research, document review and analysis, rebuttal and report preparation.
---
Areas of Expertise
Business
Contract Manufacturing
Electrical Engineering
Fraud Investigation
Import/Export
International Business
Logistics/Freight Forwarding
Materials Engineering
Supply Chain
---
Expert Background
Q:

Please list your professional accreditations, degrees, licenses, and certificates granted:

A:

Degrees:
University of California, Berkeley
B.S., Industrial Engineering & Operations Research (1974)
Coursework included optimizing plant and workplace layouts, production and materials planning, forecasting and inventory control, yield analysis and process control, improving operations productivity and on-time delivery, capital investment economics and risk-based decision models. A.J. Naylor Award.

Stanford Graduate School of Business
Master of Business Administration (1976)
Coursework included executive leadership, managerial finance and accounting, global corporate business strategy, organizational structures and compensation plans, product/market strategies, manufacturing operations management, financial statements analysis, securities valuation and risk models.



Q:

Please list your affiliations or memberships in any professional and/or industry organizations:

A:

Memberships:
• SMTA - Surface Mount Technology Association
• Electronics Manufacturers Association
• IPC Association Connecting Electronic Industries - sets quality inspection standards for printed circuit board and electronic assemblies design and manufacture. Conducts quality certification classes for inspectors and site trainers, and EMS program management training classes.


Q:

Please list any teaching or speaking experience you have had, including subject matter:

A:

Teaching:
• Panel member of Circuit.net newsletter forum "Ask the Experts" on questions regarding quality control in PCBA manufacturing.
• Advisory board member to the Supply Chain, Transportation & Logistics master's degree program at the University of Washington.

Speaking (examples):
• "China Plus One" Strategy: Post COVID View", October 2020
• "Outsourcing Strategy for Medical Devices", Panel Member, Sept 11, 2018, Medical Device Summit, Cascadia College
• "The Problem of Excess Inventory in EMS", Manufacturing Market Insider (MMI), October 2017
• "Contract Planning Risks", ISM-WW Conference, Seattle, WA, Mar. 2012
• "Avoiding EMS Selection Pitfalls", Del Mar Electronics Fair, San Diego, CA, Nov. 2010
• "Outsourcing Pros & Cons", University of Washington Global Business Forum, Apr. 2006
• "Who Shoulders the Burden of Excess Inventory?", Webcast, Electronics Business, Oct. 2003



Q:

Have any of your accreditations ever been investigated, suspended or removed? (if yes, explain)

A:

No

Q:

On how many occasions have you been retained as an expert?

A:

Multiple. Details available upon request.


Q:

For what area(s) of expertise have you been retained as an expert?

A:

Engaged to provide expert analysis and testimony regarding range of common practices in the global electronics manufacturing services (EMS) industry.
• $30 million lawsuit filed in a US State Circuit Court by a former EMS supplier against its communications equipment company customer. Alleged defective product design, poor product forecasts, excessive product changes which resulted in excess parts inventory, poor quality, added manufacturing costs, loss of sales and profits. Work included forensic review of 10,000 pages of depositions and exhibits.
• $300 million consolidated class action lawsuit filed in US District Court by investor groups against a major publically-traded EMS company. Complaint alleged manipulation of inventory, earnings, operating expenses, revenues, and understating the cost of an announced restructuring. Assistance as EMS industry expert, extensive expert report created, full day of video deposition testimony given in pre-trial discovery.

Project examples as pre-litigate consultant:
• $13.6 million damages dispute between a major networking equipment company and EMS supplier related to the networking equipment company's sudden product forecast reduction and resultant excess parts inventory.
• $3.7 million damages dispute between a semiconductor capital equipment company and its EMS and component parts suppliers related to sudden cancellation of purchase orders and resultant excess parts inventory.

Q:

In what percentage of your cases were you retained by the plaintiff?

A:

50%

Q:

In what percentage of your cases were you retained by the defendant?

A:

50%

Q:

What is your hourly rate to review documents?

A:

Varies depending upon project scope.

Q:

What is your hourly rate to provide deposition testimony?

A:

Varies depending upon project scope.
---