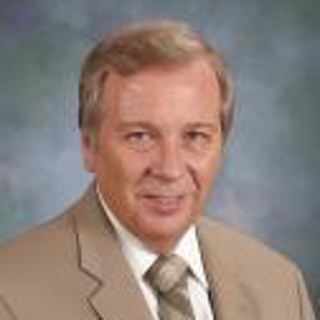 Richard J. Long, P.E.
Long International, Inc.
11200 Westheimer Suite 900
Houston , TX 77042
Office: 713-334-7530
Fax: 713-972-1375
Introduction
Long International provides expert engineering and construction claims analysis and expert testimony, project management consulting, and fire/explosion property damage and business interruption claims analysis services to the process plant engineering and construction industry worldwide. Founded by Richard J. Long, P.E., a chemical engineer with over 35 years
of experience, our primary focus is on petroleum refining, petrochemical, chemical, oil and gas production, mining/mineral processing, power, cogeneration, and other process plant and industrial projects. We have prepared expert reports and testified in U.S. and international arbitration and litigation. For over a decade, Long International has served clients and projects located in over 30 countries spanning six continents. Based in Colorado, we also have offices in Orlando, Florida; Houston, Texas; Austin, Texas; and Atlanta, Georgia.

Our mission is to resolve and prevent problems that negatively affect the success of engineering and construction projects. Because we have many years of engineering, project/construction management, contract administration, and project controls experience prior to establishing our consulting careers, we have the qualifications, capability, know how, and credibility to properly analyze problems and disputes, establish cause-effect relationships, and develop defensible and persuasive opinions relative to the responsibility for problems and resulting schedule delays and cost overruns. This expertise also provides our clients with the knowledge to properly manage and control the scope, quality, cost, schedule, and contract administration aspects of their projects and prevent/mitigate problems that may arise.

Our staff of over 20 professionals have extensive U.S. and international experience on large, complex, grass roots, revamp, and reconstruction projects incorporating conventional-phased, fast-track, or EPC turnkey concepts. Long International's consultants include chemical, mining, civil, mechanical, and electrical engineers and construction management professionals with advanced degrees, professional engineering licenses, and project management professional certifications. Our key personnel have over 30 years of experience working for major oil and chemical companies, manufacturing companies, power generation companies, public owners, large international engineering and construction companies, mechanical and electrical contractors, and construction consulting firms. This experience encompasses hundreds of projects worldwide ranging in cost from several million to hundreds of millions of U.S. dollars. We assign senior-level consultants with extensive engineering and construction experience to perform the analyses and testify in mediation, arbitration, litigation, or other ADR forums if resolution through negotiation is not achieved.
---
Areas of Expertise
Business Valuation
Chemical Engineering
Construction
Construction Damages
Demonstrative Evidence/Exhibits
Forensic Engineering
Insurance Customs & Practices
Professional Engineering
Real Estate Valuation
Refineries
---
References
References for Richard J. Long

R. Brooks Pitchie
Senior Counsel
Eastman Chemical Company
Building 75
100 N. Eastman Road
Kingsport, TN 37660
(423) 229-1365

Andrew McDougall
Partner
International Arbitration Practice
White & Case LLP
11, Boulevard de la Madeleine
75001 Paris, France
33-1 55 04 15 66

Steven K. Champlin
Dorsey & Whitney
220 South Sixth Street
Minneapolis, MN 55402-1498
(612) 340-2913

Patrick Appel
Senior Counsel
Chevron
6001 Bolinger Canyon Road
San Ramon, CA 94583-2324
(925) 842-3840

Joanne Cross
Dispute Resolution Team, Group Legal
BP plc
20 Canada Square,
Canary Wharf, London E14 5NJ.
44 20 7948 4719

Craig Tevendale
Herbert Smith
Exchange House
Primrose Street
London EC2A 2HS
44 20 7466 2445


Thomas A. Loftis
Contracts Manager
ExxonMobil Development Company
17001 Northchase Drive
Office GP5-344
Houston, TX 77060
(281) 654-6512

---
---